September 02, 2013
1 A rebel fighter and a child cross a damaged bridge in Syria's eastern town of Deir Ezzor.
2 An aerial view shows damaged houses caused by what seemed to be a tornado in Koshigaya, north of Tokyo.
3 1,672 redheads, accompanied by famous redhead Ronald McDonald, set the Guinness World Record for the largest gathering of redheads at the 2013 Redhead Days Festival, Breda, Netherlands, Sept. 1, 2013.
4 Serena Williams of the U.S. reacts after her win over compatriot Sloane Stephens at the U.S. Open tennis championships in New York, Sept. 1, 2013.
5 Smoke rises from NATO supply trucks following an attack by militants in the Torkham area near the Pakistan--Afghanistan border in Jalalabad province east of Kabul, Afghanistan.
6 A man peddles rubber flip-flops on his motorcycle in Manila, Philippines.
7 A goldfish for sale swims in an aquarium at a market in Kuwait City where each fish is sold for three Kuwaiti Dinar ($10 USD).
8 A picture taken at the place Vendome in Paris shows Taiwanese artist Li Chen's sculptures 'Floating Heavenly Palace' and 'Flickering Moonlight' (R).
9 Lam Lap Shun of Kong Kong completes a jump on his horse 'Come Zaak' before winning the equestrian silver medal during the 12th National China Games in Shenyang, Liaoning Province.
10 Spectators wait under their umbrellas as rain halts play at the U.S. Open tennis championships in New York.
11 Pakistani children ride on a swing near their makeshift tents in a slum area of Lahore.
12 A diver swims between rubber ducks during the third rubber duck race on the Inner Alster Lake in Hamburg, northern Germany, Sept. 1, 2013.
13 Congolese armed forces (FARDC) soldiers ride on their pick-up truck as they advance to a new position while battling M23 rebels in Kibati near Goma, in the eastern Democratic Republic of Congo.
14 A man reacts as he completes the 10000 Volt obstacle consists of 12 kilometers filled with 15 brutal obstacles (barbed wire, mud, ice, water, tunnels, electricity, fire, climbing, etc.) part of the Tough Viking race in Stockholm, Sweden, Sept. 1, 2013.
15 Barbie doll collector Jian Yang stands on a stool as he arranges part of his collection at his home in Singapore. The 33-year-old Singaporean favours minimalist decor with 6,000 Barbies and 3,000 dolls of other kinds dominate three sides.
September 03, 2013
1 An aerial view of the image of Pope Francis by Italian artist Dario Gambarin is seen in a threshed wheat field in Castagnaro, near Verona, Italy. Gambarin used a tractor with a plow and a harrow to create the image on a 25,000 square-meter field.
2 U.S. President Barack Obama (5th R) discusses a military response to Syria at a meeting with bipartisan Congressional leaders in the Cabinet Room at the White House in Washington, D.C.
3 Laborers work at a coal dump site outside Kabul, Afghanistan.
4 U.S. long-distance swimmer Diana Nyad , 64, walks to dry sand, completing her swim from Cuba as she arrives in Key West, Florida, Sept. 2, 2013. Nyad has become the first person to swim from Cuba without a shark cage.
5 A Somali policeman runs from the scene of an accidental explosion at a fuel storage facility within the former United States residential housing in capital Mogadishu.
6 Grass-roofed house near Painavu, Idukki district, Kerala State, southern part of India (Photo by Anand D/India/VOA reader)
7 A worker clears dead fish floating on the banks of the polluted Fuhe river in Wuhan, Hubei province, China. According to local media, around 30,000 kg (66,139 lbs) of dead fish have been removed from the water.
8 Indians shop at a vegetable market in Ahmadabad.
9 A cyclist rides past a giant election billboard featuring German Chancellor Angela Merkel's hands in a trademark pose in Berlin ahead of general elections on Sept. 22.
10 The new eastern span of the San Francisco-Oakland Bay bridge is illuminated in San Francisco, California, USA, Sept. 2, 2013. The largest self-anchored suspension bridge in the world was open across San Francisco Bay, six years behind schedule and five times over budget.
September 04, 2013
1 Japanese fencing Olympian Yuki Ota participates in a demonstration with talking robot Mirata during a news conference in support of the Tokyo 2020 summer Olympics candidacy in Buenos Aires, Argentina. The International Olympic Committee (IOC) will elect the host city for the 2020 summer Olympics at their session Sept. 7.
2 Protesters wave signs as Secretary of State John Kerry appears at a U.S. House Foreign Affairs Committee hearing on Syria on Capitol Hill in Washington, D.C.
3 A volunteer feeds glucose water to a Cattle Egret chick at an animal hospital at Hathijan village, on the outskirts of the Western Indian city of Ahmedabad. According to a vet, at least 400 Cattle Egrets were rescued and more than 100 died at the site of an illegal tree cutting at Ranasan village of Sabarkantha district, about 90 km (56 miles) from Ahmedabad.
4 A Palestinian man carries on his shoulders a child holding a toy gun outside the Dome of Rock at the Al-Aqsa Mosque compound, Islam's third most holy site, after disturbances that caused the temporary closure to the access of the Mosque in Jerusalem.
5 Pedestrians gather outside scaffoldings built to protect two shops from an intense beam of sunlight reflected off the Walkie Talkie tower in central London. The Walkie Talkie tower that reflects sunlight at an intensity capable of melting parts of a car became the latest attraction in the city's financial district as the developers acted to find a quick fix.
6 A six-year-old boy, whose eyes were gouged out, is held by his mother at a hospital in Taiyuan, Shanxi province. Chinese police suspect the boy's aunt of gouging out his eyes, Xinhua state news agency said, the latest twist in the investigation of a crime that shocked the country.
7 Participants of the band of the Royal Netherlands Navy perform during the "Spasskaya Tower" International Military Orchestra Music Festival at the Red Square in Moscow, Russia.
8 Workers make final preparations on a wall made of TV screens at the booth of Vestel at the IFA consumer electronics fair in Berlin, Germany. The IFA consumer electronics and home appliances fair will open its doors to the public from Sept. 6 till 11.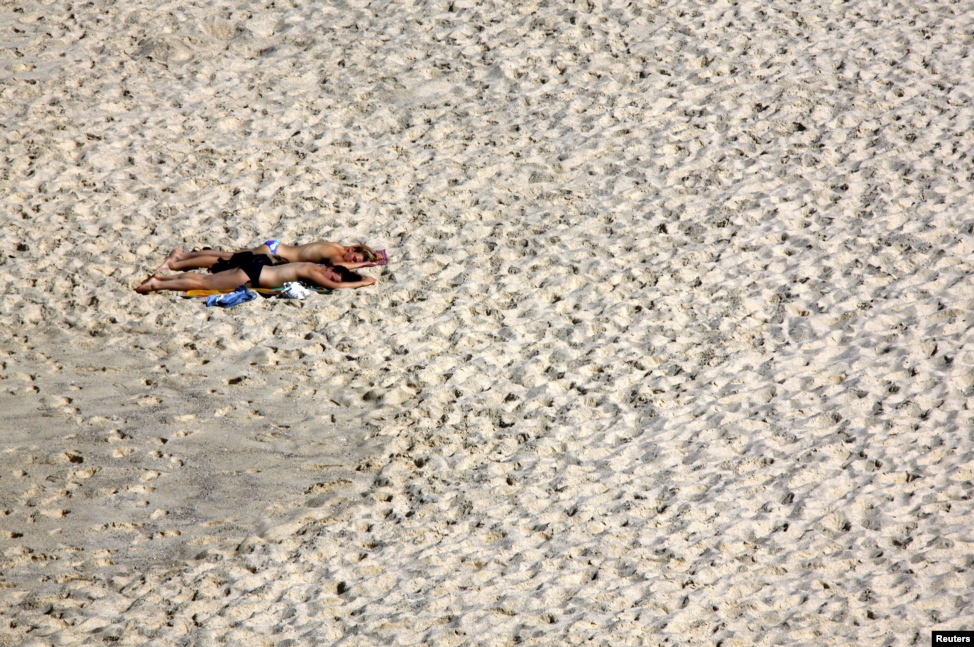 9 Women sunbathe on a warm, spring day at Sydney's Bronte Beach, Australia.
September 05, 2013
1 About 50,000 workers take part on a rally in Jakarta, Indonesia, demanding wage increases and to abolish the outsourcing system.
2 A soldier and a man look at a graffiti depicting kidnapped Dutch journalist Judith Spiegel (C) and her partner Boudewijn Berendsen in Sana'a, Yemen. The couple were abducted in mid-June and are still held hostage by their kidnappers.
3 A rescue worker gestures in front of recovery trucks lined up to collect over 100 vehicles involved in multiple collisions, which took place in dense fog during the morning rush hour, on the Sheppey Bridge in Kent, east of London. Eight people were seriously injured and dozens hurt in the multiple crashes.
4 A man stand on a dead whale in Kokrobite, a coastal village just outside Accra. Five whales have washed ashore within three days in Ghana.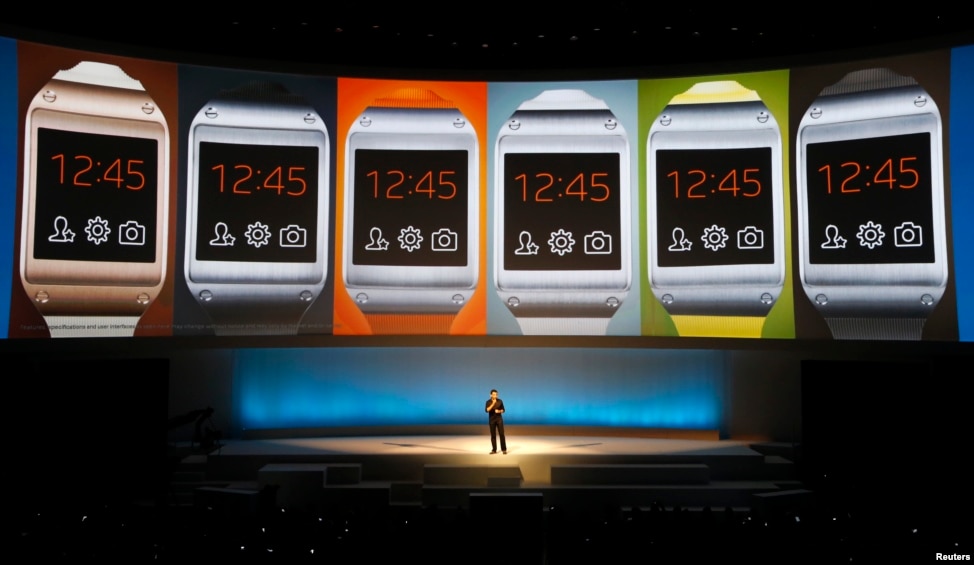 5 Pranav Mistry, head of the think tank team, Samsung Research America presents the Samsung Galaxy Gear smartwatch during its launch at the 'Samsung UNPACKED 2013 Episode 2' at the IFA consumer electronics fair in Berlin, Germany.
6 A Nepalese man rests after performing rituals during Kuse Aunsi, or Nepalese Father's day at the Gokarneshwar Hindu temple in Kathmandu.
7 Giant panda Mei Xiang snuggles her cub at the Smithsonian National Zoo in Washington, D.C., USA. The cub, which has yet to be named, was born to 15-year-old panda Mei Xiang in the zoo and tests showed the father is 16-year-old Tian Tian of the same zoo.
8 A message reading "Tokyo 2020 We Believe", made up of 2,020 candles, is displayed at Zojoji temple in Tokyo, Japan. Organizers of the event hope the International Olympic Committee (IOC) will choose Tokyo at the IOC meeting in Buenos Aires in Argentina Sept. 7, as the host city for the 2020 Olympic and Paralympic Games .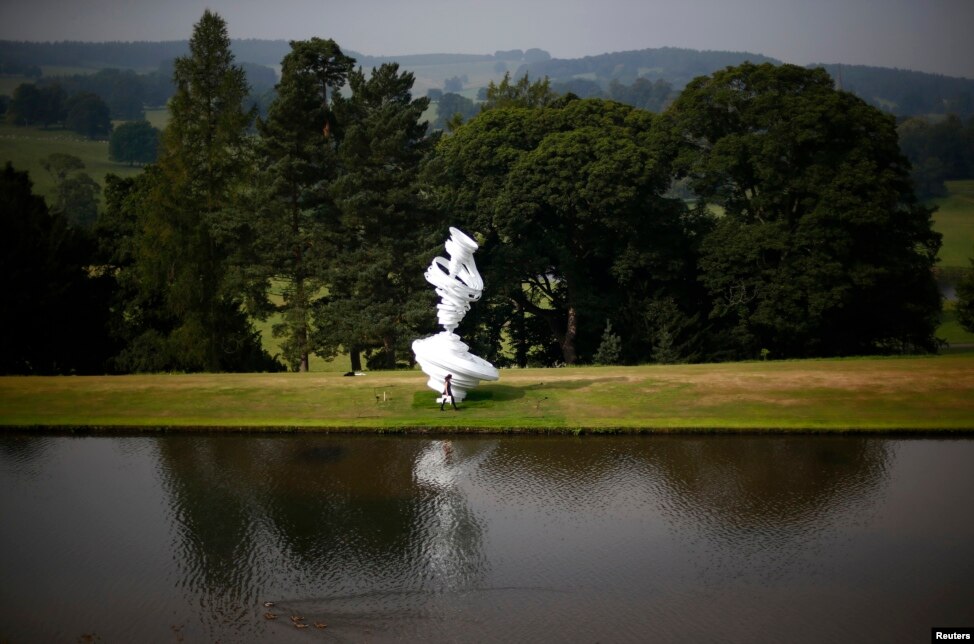 9 A woman walks past a sculpture by Alice Aycock entitled "Cyclone Twist" during the Beyond Limits selling exhibition at Chatsworth House in central England.
10 Residents and volunteers help remove a dead whale shark that was swept ashore at the coastal township of Tanza, Cavite province south of Manila, Philippines.
11 Residents of Male, the capital of Maldives, use mopeds to drive past a popular night spot of the city, Sept. 4, 2013. Mopeds are the most popular mode of transportation in the streets of this very small, crowded city.
September 06, 2013
1 Pakistani teenager Malala Yousafzai, right, who was shot and injured by the Taliban for advocating girls' education, is awarded the International Children's Peace Prize 2013 by 2011 Nobel Peace Prize winner Tawakkol Karman of Yemen, left, during a ceremony in the Hall of Knights in The Hague, Netherlands.
2 In this photo released by the Florida Keys News Bureau, combat veterans, aboard personal watercraft, leave Key West, Florida, USA, headed to New York City for a planned arrival on September 11. The approximately 1,600-mile (2,575-km) Never Quit Challenge voyage is to benefit three charities that assist military members, veterans and their families.
3 Doves, silhouetted against the rising sun, fly over the Jordanian capital of Amman, Sept. 5, 2013.
4 A Komondor, a traditional Hungarian guard dog, shakes its long fur in Bodony, 130 km northeast of Budapest, Hungary.
5 A man swims against the current at the entrance to Narrabeen Lake on a warm, spring day in Sydney, Australia.
6 Members of the Knighthood of the Brewers' Mash staff carry a barrel of beer inside the Sint-Gudule Cathedral in Brussels, Belgium, during celebrations of Saint-Arnould, patron saint of brewers.
7 A police officer inspects the damaged windshield of a police bus after clashes between police and rubber farmers in Bangsaphan, Prachuap Khiri Khan, Thailand. Tens of thousands of farmers in the country's main southern rubber-producing region are demanding greater state support after a slowdown in demand from China and concerns over global economic growth sent prices tumbling to multi-year lows in mid-2012.
8 Student protesters are hit by a jet of water released from a riot police water cannon during a demonstration against the government to demand changes in the public state education system in Santiago, Chile, Sept. 5, 2013.
9 Switzerland's Air Force national flight team Patrouille Suisse performs during an exercise in their Northrop F-5E Tiger II aircraft near the eastern Swiss town of Niederurnen.
10 A young loggerhead turtle crawls through a pile of others waiting to be released into the Altantic Ocean near Boca Raton, Florida, USA, Sept. 5, 2013 Coast Guard officials helped Melanie Stadler, a marine scientist with Gumbo Limbo Nature Center, release almost 500 sea turtle hatchlings into the Atlantic Ocean.
11 Dyed heather field in the eastern French town of Bischoffsheim
12 Pakistani paramilitary soldiers take part in a ceremony at the Rangers headquarters in Lahore to mark the country's Defense Day.
September 07, 2013
1 A Palestinian protester gestures in front of riot police during a demonstration against renewed peace talks between Israelis and Palestinians, in the West Bank city of Ramallah.
2 An unidentified man (3rd R) is forced off the stage by security staff after Australia's conservative leader Tony Abbott's (L) victory speech at an election night function in Sydney.
3 Demonstrators clash with riot police during a protest as they try to approach a military parade on Brazil's Independence Day in Rio de Janeiro. The protesters called on the government to provide better security, education, health and public services.
4 President of the International Olympic Committee (IOC) Jacques Rogge (bottom R) speaks during the opening ceremony for the IOC's 125th session at the Teatro Colon opera house in Buenos Aires, Argentina, Sept. 6, 2013.
5 A praying mantis sits on a wall at court level at Arthur Ashe Stadium as players practice before the men's semifinals of the 2013 U.S. Open tennis tournament in New York, USA.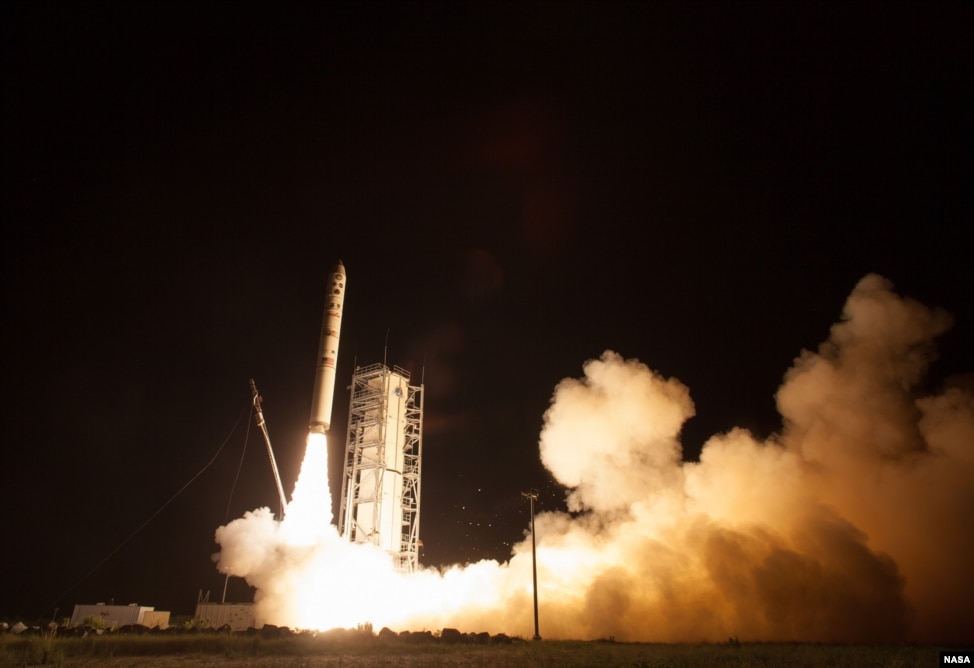 6 NASA's Lunar Atmosphere and Dust Environment Explorer (LADEE) observatory launches aboard the Minotaur V rocket from the Mid-Atlantic Regional Spaceport (MARS) at NASA's Wallops Flight Facility in Vieginai, Sept. 6, 2013.
7 Men are silhouetted as they row in the waters of Sukhana Lake in the northern Indian city of Chandigarh as the sun rises.
8 A giant inflatable Superman flies past the U.S. embassy during the Balloon Day Parade in Brussels, Belgium.
9 A Bangladeshi man cuts Kashful, or white grass plants, in Keraniganj, near Dhaka.
10 South Africian back rower Willem Alberts tackles Australian Michael Hooper and Christian Leali'ifano during the Rugby Championship match at Suncorp Stadium in Brisbane, Australia.
11 Former basketball star Dennis Rodman answers a reporter's question at a hotel in Pyongyang, in this photo taken by Kyodo. North Korean leader Kim Jong-un again met Rodman during his second visit to North Korea this year, North Korea's state news agency said.
12 A man flies his powered paraglider over Marquette Beach as the sun sets in Gary, Indiana, USA, Sept. 6, 2013.
13 A man wades through a flooded garden in a village outside Komosomolsk-on-Amur in Russia's far eastern Khabarovsk region.
14 Dancers in body paint wait to take part in a performance during the festivities marking the start of the annual harvest festival of "Onam" in the southern Indian city of Kochi. The ten-day-long festival is celebrated annually in India's southern coastal state of Kerala to commemorate the return of King Mahabali to meet his beloved subjects.
15 Volunteers move pages of the world's largest photo book in Berlin, Germany. Samsung presented the book, containing around 20,000 pictures on its 5-by-8-meter pages, which will be on display until Sept. 11.
16 Worker's Cultural Palace is demolition by explosives in Kunming, Yunnan province, China. The 70-meter-high building had been a recreational center for residents since completion in 1982.
September 09, 2013
1 Afghan guards of honor carry wreaths during a ceremony commemorating the 12th anniversary of Ahmad Shah Massoud's death in Kabul.
2 Syrian-American demonstrator Manar Kodamah leads a chant against possible U.S. military intervention in the conflict in Syria as a group of Syrian-Americans protest in front of the White House in Washington.
3 An Indian artist stands near Ganesh idols for sale on the first day of the Ganesh Chaturthi festival in New Delhi. The Hindu festival is celebrating the rebirth of the God Lord Ganesha and culminates on September 19.
4 An Indian policeman detains a government employee during a demonstration in Srinagar. Police detained over 100 protesting government employees as they attempted to reach the civil secretariat.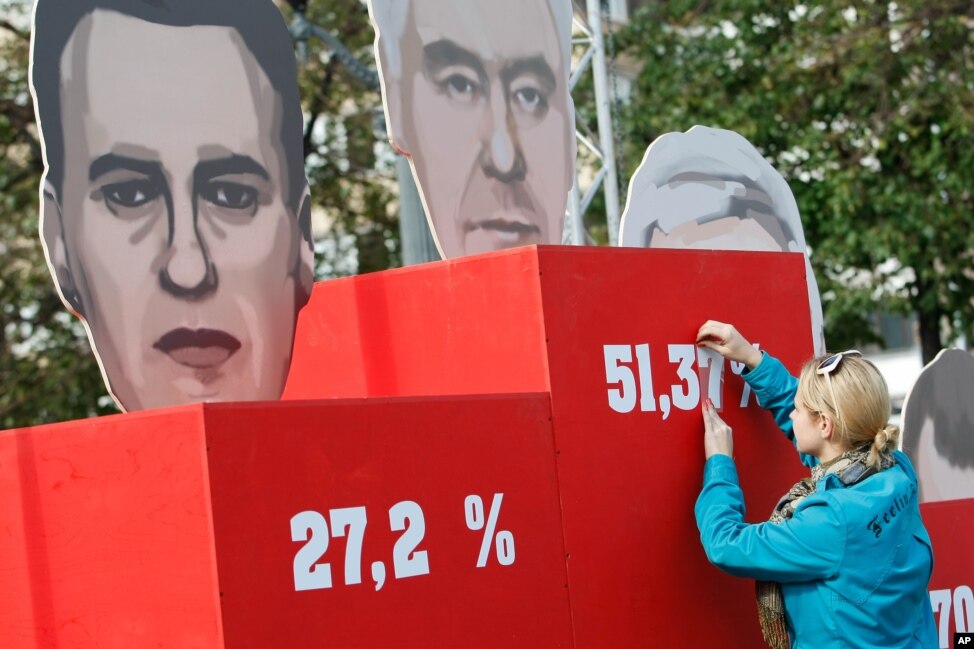 5 A volunteer updates results of the mayoral election at the special stand with candidate's faces on Tverskaya street in downtown Moscow, Russia. Election officials earlier on Monday said Sergei Sobyanin had won with 51 percent of the vote.
6 Workers of Hellenic Arms Industry and Greek Powder, Chemical and Industrial products chant slogans outside the Greek parliament during a protest against government austerity measures which threaten their jobs, in central Athens.
7 Dogs that are leashed to a fence outside of PS234, watch as school children line up to enter. The dogs were left outside by owners who brought their children to school. It's the first day back for New York City's 1 million public school students.
8 North Korea's Worker-Peasant Red Guard members attend a parade marking the 1948 establishment of North Korea, in Pyongyang. (REUTERS/Kyodo)
9 An Indian flower seller returns through a marshland after the floodwaters receded at the sangam area in Allahabad.
10 Employees of a Chinese bank take part in a motivation exercise at Ritan Park in Beijing. The word of a propaganda poster, background, reads "Patriotism."
11 A tree stands along the proposed route of a rail project near Polesworth, central England. Britain's transport secretary says UK's planned HS2 high-speed rail network is "essential" to the country after a group of MPs criticized the project.
12 Contortionist Zlata performs on a bus stop in Bergisch-Gladbach, western Germany, to promote the International Contortionists' Congress. About 100 participants from 16 countries are expected to attend the event running until Sept. 11.
September 10, 2013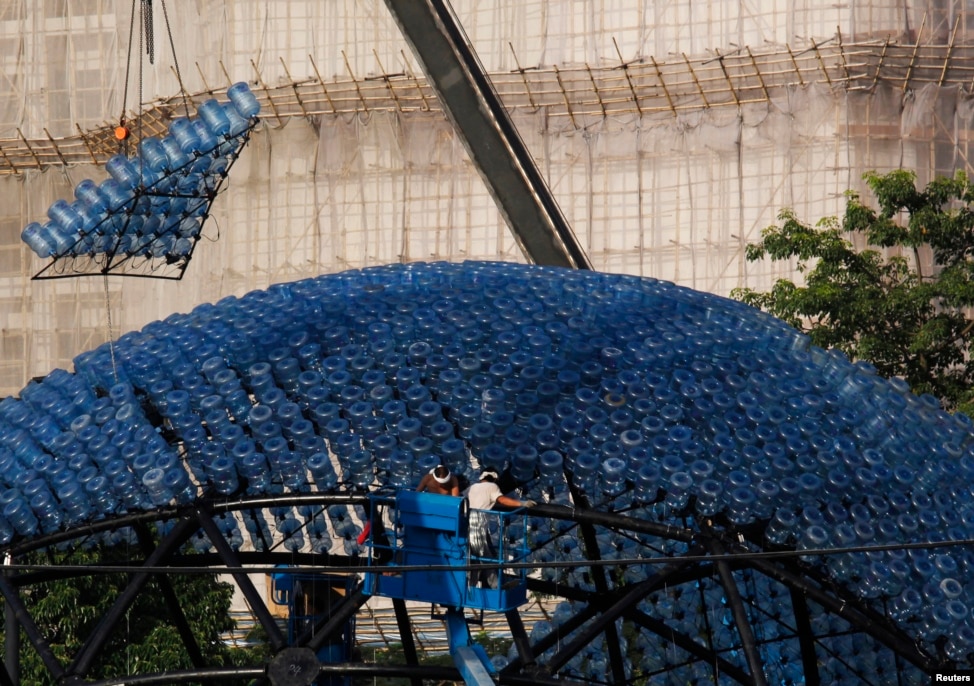 1 A segment to be assembled onto a sculpture containing 7,000 recycled plastic water bottles with LED lights, measuring 20 meters in diameter and 10 meters in height, is dangled from a crane at Hong Kong's Victoria Park. The "Rising Moon" is a giant lantern created to celebrate the upcoming Mid-Autumn Festival which falls on Sept.19.
2 A Turkish policeman fires teargas during clashes that broke out to protest the death of Ahmet Atakan in Hatay, Turkey. Atakan, 23, died in Hatay after being hit in the head by a teargas canister shot by police during a an anti-government protest, the Atakan family said.
3 Russian search and rescue helicopters fly over Kazakhstan from the city of Karaganda to Zhezkazgan a day ahead of the scheduled landing of the Soyuz TMA-08M spacecraft. Expedition 36 Commander Pavel Vinogrado of the Russian Federal Space Agency, Flight Engineer Alexander Misurkin of Roscosmos and Flight Engineer Chris Cassidy of NASA are returning to Earth after five and a half months on the International Space Station.
4 Lithuania's fans support their team during the World Cup group G qualifying soccer match between Lithuania and Liechtenstein in Marijampole, Lithuania.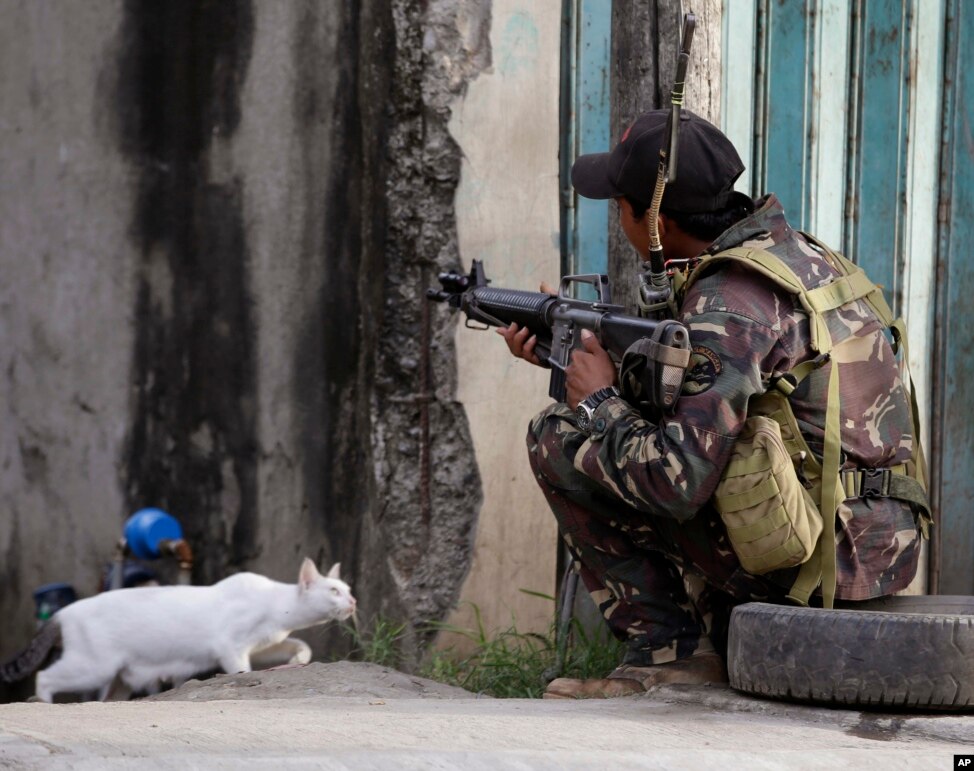 5 A government trooper takes his position while about 200 Muslim rebels, enraged by a broken peace deal with the Philippine government, held scores of hostages as human shields in a standoff with government forces for the second day at the southern port city of Zamboanga, in southern Philippines.
6 Residents flee as winds whip flames from the Morgan fire along Morgan Territory Road near Clayton, California, USA, in unincorporated Contra Costa County, Sept. 9, 2013.
7 A worker collects catfish for disposal, in a polluted pond in Haikou, Hainan province, China.
8 Public bus driver of route 30, Maria Concepcion Candia, is seen nailed to a cross before being transported to the Ministry of Justice, where she and other drivers plan to hold a demonstration, during the fourth week of their protest, in Luque near Asuncion, Paraguay. A total of 10 drivers, who had themselves nailed to crosses, continued their protest after a transportation rejected their plea for higher pay.
9 Members of the European Parliament take part in a voting session at the European Parliament in Strasbourg, France.
10 Washington Redskins' DeAngelo Hall celebrates a touchdown during the first-half of the NFL football game against the Philadelphia Eagles in Landover, Maryland, USA, Sept. 9, 2013.
11 Belgium's Queen Mathilde (R) and King Philippe (C) touch a statue called 'Maca' during their Joyous Entry, a local name used for the royal entry, in the province of Walloon Brabant in Wavre.
12 The annual Tribute in Light is tested in New York's Lower Manhattan as a man takes a picture at Liberty State Park in Jersey City, New Jersey, Sept. 9, 2013.
13 A firefighter pulls a worker after he was trapped on a hanging platform in Liu'An, Anhui province, China, Sept. 9, 2013. The platform was hanging from the building at a height of 18 meters outside a building when it accidentally went out of control, according to local media.
14 The Turanor PlanetSolar, the world's largest solar boat, travels on the Seine river in Paris, France.
September 11, 2013
1 A visitor walks through the "Empty Sky" memorial to New Jersey's victims of the Sept. 11, 2001 terrorist attacks in Jersey City, New Jersey, USA.
2 A couple walks through the "Healing Field" at Tempe Beach Park in Tempe, Arizona, USA, on the 12th anniversary of the 9/11 terrorist attacks. The display has nearly 3,000 flags with the names of those who died in the attacks.
3 Libyans gather outside a foreign ministry building that was hit by a powerful blast in the eastern city of Benghazi.
4 Police officers search for missing people in a river in Namie, near the striken TEPCO's Fukushima Dai-ichi nuclear plant in Fukushima prefecture, two and half years after the massive earthquake and tsunami, which killed more than 18,000 people in northern Japan.
5 An ultra-Orthodox Jewish man swings a chicken over his head as part of the Kaparot ritual in the ultra-Orthodox city of Bnei Brak near Tel Aviv, Israel. Observers believe the ritual transfers one's sins from the past year into the chicken. The ritual is performed before the Day of Atonement, Yom Kippur, the holiest day in the Jewish year which starts at sundown Friday.
6 North Korean soldiers march during a repatriation ceremony for the body of a North Korean soldier, who was found dead in the Han river near the border in July, at the truce village of Panmunjom in the Demilitarized Zone dividing the two Koreas.
7 A rabbit hops to avoid a five-month-old leopard cub during a test of the cub's wild natural instincts at a wildlife park in Qingdao, Shandong province, China, Sep. 10, 2013.
8 Indian engineers work on the Mars orbiter spacecraft at the satellite center of Indian Space Research Organization in Bangalore. India's ambitious US $71,096,000 Mars orbiter mission is scheduled to be launched by Polar Satellite Launch Vehicle between Oct. 21 and Nov. 19, 2013 from Sriharikota in south India, project director Arunan. S said.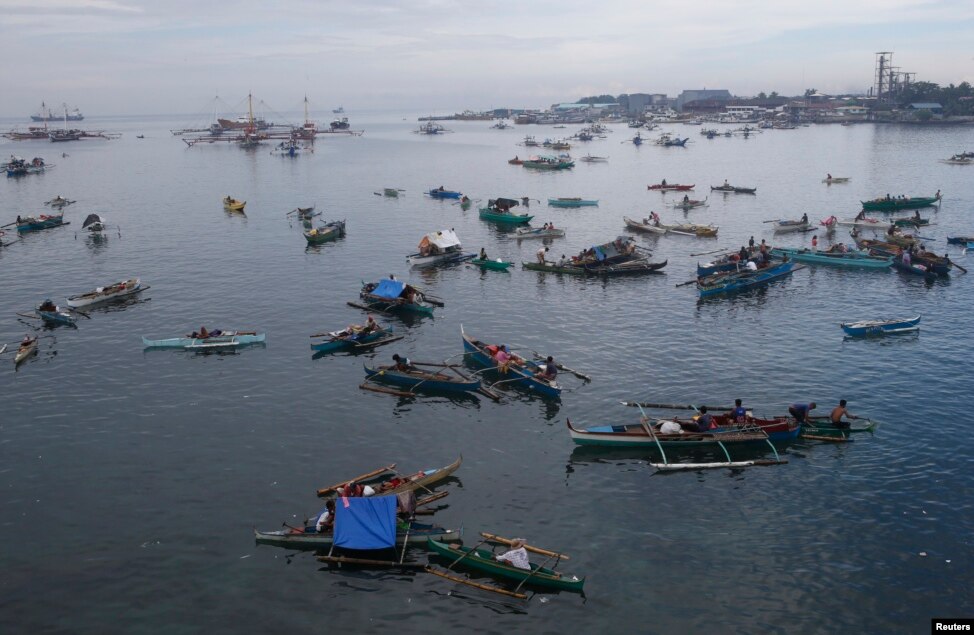 9 Villagers arrive on boats in Zamboanga port after fleeing their homes due to fighting between the government soldiers and Moro National Liberation Front in downtown Zamboanga city, in southern Philippines.
10 A woman ties a fishing net to fish in a flooded paddy field at Sildubi village in Morigaon district of the northeastern Indian state of Assam.
11 The new iPhone 5Cs in five colors are placed together at Apple Inc's announcement event in Beijing, China.
12 Toy soldiers are seen on the ground as part of an art installation in front of "La Moneda" Presidential Palace in Santiago, Chile.
13 The Soyuz TMA-08M spacecraft with Expedition 36 Commander Pavel Vinogradov of the Russian Federal Space Agency, Flight Engineer Alexander Misurkin of Roscosmos and Flight Engineer Chris Cassidy of NASA aboard, lands in a remote area near the town of Zhezkazgan, Kazakhstan.
September 12, 2013
1 The hands of Jyoti Amge,19, from Nagpur, India, are seen as she arrives on the observation deck of the Empire State Building in New York,USA. Standing 24.7 inches tall, Amge has held the Guinness World Records title for the "Shortest Living Woman" since her 18th birthday on Dec. 16, 2011.
2 Afghans watch their national football team as they celebrate victory in the South Asian Football Federation Championship, at the Kabul stadium.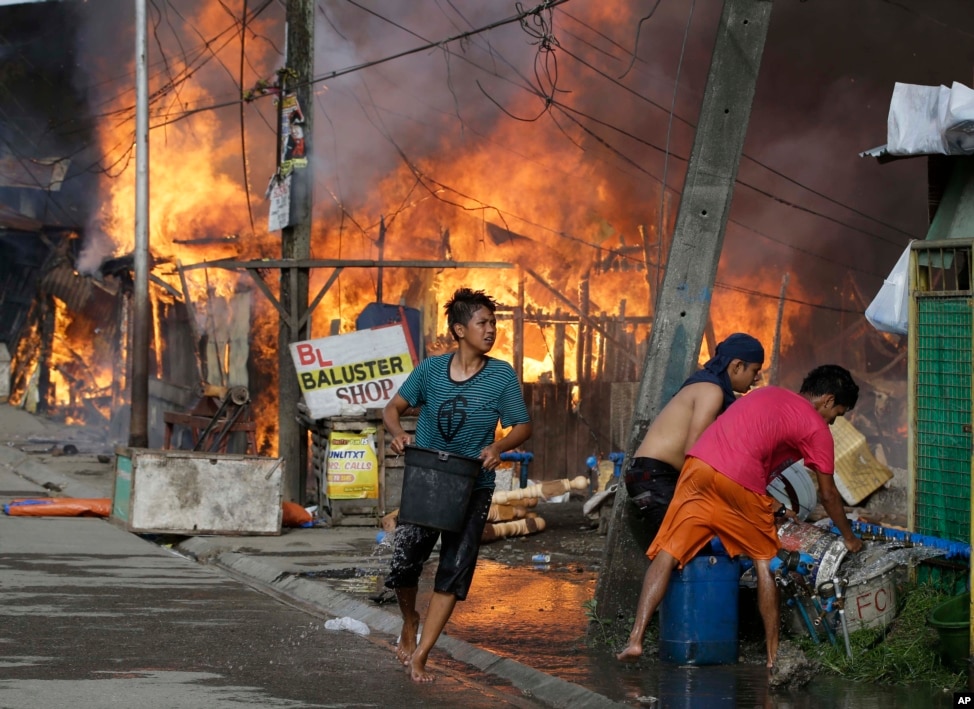 3 Residents put out fire that gutted several homes while government troopers continue their assault at Muslim rebels in Zamboanga city in southern Philippines.
4 A yellow ribbon is seen in front of the U.S. interests office in Havana as part of a campaign for the freedom of the Cuban 5. Cuba has waged a long campaign to win the release of the so-called "Cuban Five," who were arrested in 1998 on charges of spying on U.S. military installations in south Florida.
5 A home and cars are seen after a flash flood in Coal Creek destroyed the bridge near Golden, Colorado, USA.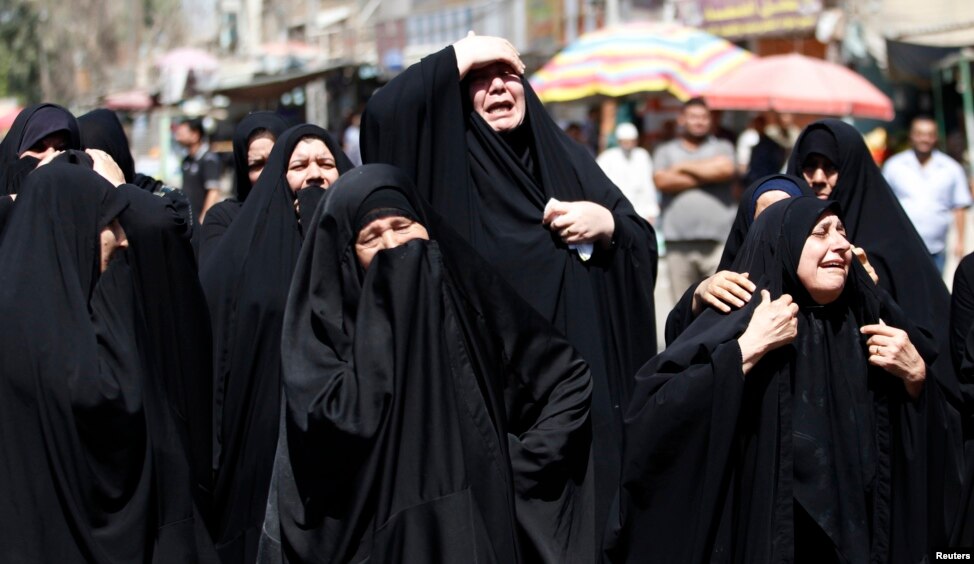 6 Shi'ite women react during a mass funeral for victims of bomb attacks on a Shi'ite mosque in Baghdad, Iraq. The co-ordinated car and suicide bomb attack on the mosque killed at least 33 people on Sept. 11, 2013, police and medical sources said.
7 Members of Japan's Self-Defense Force's honor guard prepare for a ceremony for Prime Minister Shinzo Abe at the Defense Ministry in Tokyo.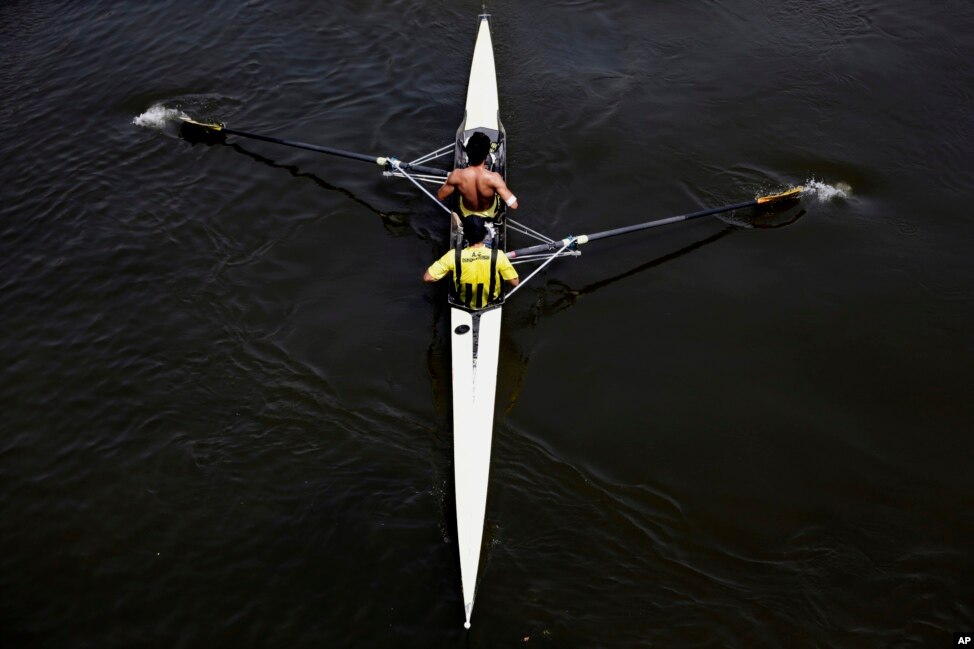 8 Egyptians row a boat along the Nile River in Cairo.
9 A South Korean man and a woman eat a live octopus during an event to promote a local food festival in Seoul.
10 The "Tribute in Light" illuminates the sky in New York on the 12th anniversary of the Sept. 11, 2001 attacks.
11 A swimmer passes a temporary floating sculpture on the Serpentine Lake at Hyde Park in London, Sept. 11, 2013.
September 13, 2013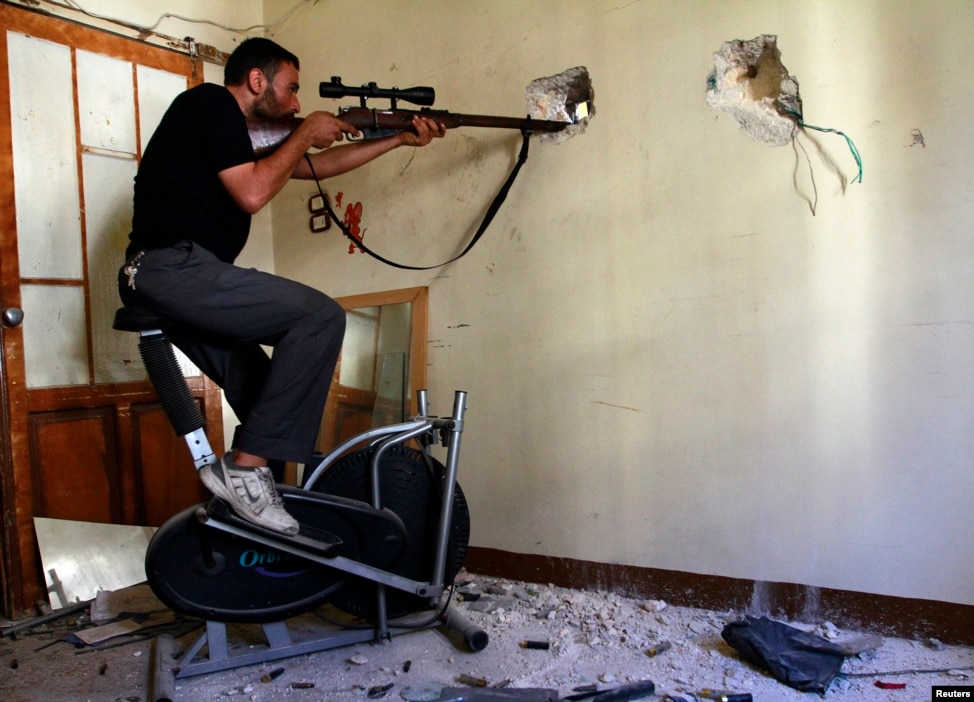 1 A Free Syrian Army fighter takes a position as he aims his weapon at the Justice Palace, which is controlled by forces loyal to Syria's President Bashar al-Assad, in Aleppo.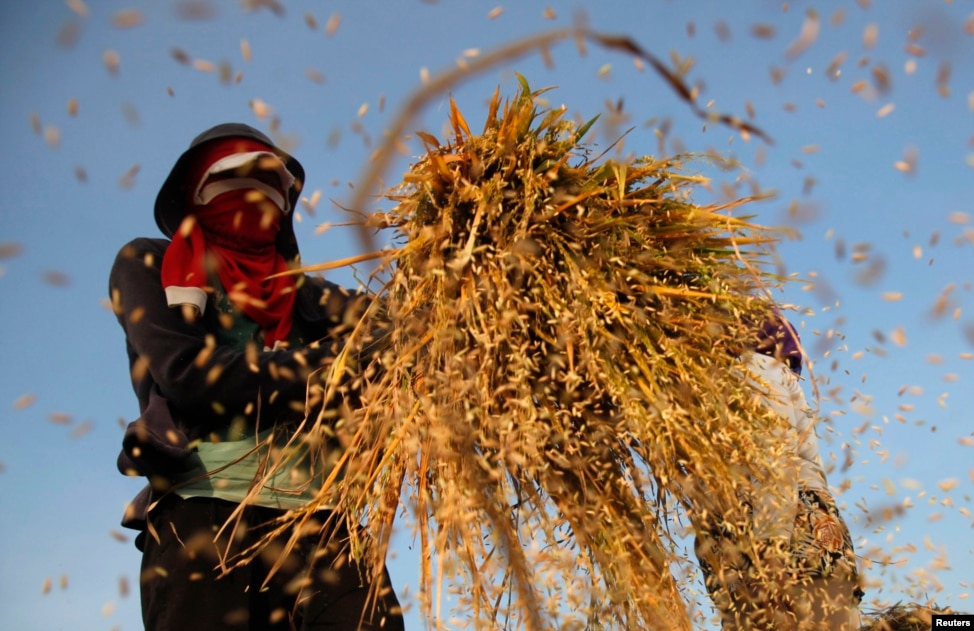 2 Workers sort out rice at a paddy field at Sukakarya village in Bekasi, Indonesia's West Java province.
3 A vendor sleeps inside her store next to walls lined with mink fur at a fur market in Chongfu township, Zhejiang province, China.
4 Boats carrying slum dwellers pass photographs of garment workers taken by students of the Counter Foto photography department, by the waterfront of Korail slum at Gulshan area in Dhaka September 13, 2013. The photographs of garment workers are a celebration of the hardworking Bengali woman, in support of their struggle for socio-economic justice, and are part of the "Dignity in Industry" project by French artist J.R. and Inside Out Project, organizers said.
5 Orbital Sciences Corp. of Dulles, Virginia, USA, rolls out its Antares rocket and Cygnus spacecraft to the Mid-Atlantic Regional Spaceport Pad-0A at NASA's Wallops Flight Facility in Wallops Island, Virginia. The Antares is scheduled to launch Cygnus on Sept. 17 on a demonstration cargo resupply mission to the International Space Station.
6 Residents are transported to a safer place after the government enforced an evacuation of villagers near the stand-off between government forces and Muslim rebels in Zamboanga City in southern island of Mindanao, Philippines.
7 New Jersey firefighters spray water at a burning building as they work to control a massive fire in Seaside Park in New Jersey, USA. The fire engulfed several blocks of boardwalk and businesses in Seaside Park, a shore town that was still rebuilding from damage caused by Superstorm Sandy.
8 Peasants dance in their underwear during a demonstration to demand an audience with the Federal District authorities in Mexico City, Mexico, Sep. 12, 2013. The protesters belong to a group called the "400 villages," who insist that land that they claim was unjustly taken away from them in Tabasco.
9 A baby ocelot sits next to its mother at the Zoologischer Garten zoo in Berlin, Germany.
10 A man wearing a mask of U.S. President Barack Obama robs a Bank of America branch, as seen in this undated surveillance video released on Sept.12, 2013 by the Merrimack Police Department in Merrimack, New Hampshire. John Griffin Jr., 52, was charged with robbing the Bank of America branch while wearing a mask of U.S. President Barack Obama, police said.
11 Artist Liu Bolin (3rd row, R) and other participants, painted as part of a project called "Red Theatre", make themselves look exactly the same as the seats in a theatre, in Beijing, China.
12 Ian Neale of Newport (L) with his first prize giant carrot, Graham Tranter (2ndL) of Bridgnorth 4th place tomato, Joe Atherton of Mansfield (3rdL) 1st place tomato and Graham Walford of Bridgnorth 4th place leek pose for a photograph during the first day at the Autumn flower show in Harrogate, northern England.
13 A soldier from the South Korean army special forces uses his hand to break beer bottles as part of the reenactment event of the Battle of the Naktong Bulge near the Waegwan railway bridge in Waegwan, South Korea.
14 A Pakistani boy reacts to the cold water as he showers himself with leaking water from a supply pipe in Islamabad.
15 Dancers perform on the steps of an installation entitled "Endless Stair" outside the Tate Modern art gallery, with St. Paul's Cathedral partially visible in the background, during an event to launch the London Design Festival.
16 Palestinian children play in the wreckage of an old car in the Shati refugee camp in Gaza City.
17 Indonesian anti-terror troops take part in a hostage situation during the closing of Counter Terrorism Exercise at Indonesia Peace and Security Center in Sentul, Bogor-West Java.
18 Canada's fans cheer during the Davis Cup semi-final tennis match between Serbia's Novak Djokovic and Canada's Vasek Pospisil in Belgrade, Serbia.
19 A model displays a Spring/Summer design by Roberto Verino during Madrid's Fashion Week, in Madrid, Spain.
September 14, 2013
1 Supporters listen to the speech of the former Hungarian prime minister and chairman of Democratic Coalition Party, Ferenc Gyurcsany (not in pic) during a demonstration on the Freedom Bridge in Budapest, Hungary.
2 U.S. Secretary of State John Kerry (L) and Russian Foreign Minister Sergei Lavrov shake hands after making statements following meetings regarding Syria, at a news conference in Geneva, Switzerland.
3 Former Egyptian President Hosni Mubarak, seated, and his two sons Gamal Mubarak, left, and Alaa Mubarak, right, attend a hearing in a courtroom at the Police Academy, Cairo.
4 Workers guide a crane to position a shipping container as they build a hotel by piling up shipping containers at a tourism resort in Yantai, Shandong province, China.
5 A boy carries his brother as they camp out at a stadium to flee the fighting between government forces and Muslim rebels in Zamboanga city in southern Philippines.
6 A residential neighborhood and a connecting road in Lyons, Colorado, USA, are cut in two by flood waters as flooding continues to devastate the Front Range, Sept. 13, 2013.
7 Spectators react as a ball lands in the stand hit for 6 runs by Australia's George Bailey during the fourth one-day international against England at Sophia gardens in Cardiff, Wales, UK.
8 An Afghan child lifts a piece of mangled wreckage from a vehicle at the scene of a blast in Kandahar, Afghanistan.
9 An employee stands near the space suits of U.S. astronaut Michael Hopkins, Russian cosmonauts Oleg Kotov and Sergey Ryazanskiy at the Baikonur cosmodrome, Kazakhstan. Hopkins, Kotov and Ryazanskiy are scheduled to be part of a mission to the International Space Station that will launch on Sept. 26, according to the Russian Federal Space Agency Roscosmos.
10 Competitors (L-R) - Australia's Emma Jackson, Ireland's Aileen Reid, Britain's Jodie Stimpson, Australia's Emma Moffatt and New Zealand's Andrea Hewitt - run during the women's race in the ITU World Triathlon Series at Hyde Park in London.
11 A model displays a wedding dress created by designer Andres Sarda during the Mercedes-Benz Fashion Week in Madrid, Spain.
12 The "Rising Moon", a giant lantern, containing 7,000 recycled plastic water bottles with LED lights, measuring 20 meters in diameter and 10 meters in height, shines behind traditional Chinese lanterns at Hong Kong's Victoria Park.
September 16, 2013
1 U.S. Secretary of State John Kerry (R) joins French Foreign Minister Laurent Fabius at a news conference after a meeting regarding Syria, at the Quai d'Orsay in Paris, France.
2 Salvage crew workers are seen in front of the capsized Costa Concordia cruise liner after the start of the 'parbuckling' operation outside Giglio harbor, Italy.
3 Ruth Duccini (R), 95, who portrayed the Munchkin Town Lady in the classic film 'The Wizard of Oz', poses with costumed character from the film the 'Tin Man' at the world premiere screening of 'The Wizard of Oz' in Hollywood, California, Sept. 15, 2013.
4 A hand-rickshaw puller waits for customers at a roadside wholesale sugarcane market in Kolkata. India's sugar output is expected to be 25 million tonnes in the season starting from October, up from a previous forecast of 23.7 million tonnes.
5 A police boat patrols near the scene of a shooting at the Washington Navy Yard in Washington, D.C. At least one gunman opened fire inside a building at the Washington Navy Yard.
6 Miss New York Nina Davuluri, 24, is crowned as Miss America 2014 by Miss America 2013 Mallory Hagan in Atlantic City, New Jersey, Sept. 15, 2013.
7 Members of the Dutch Royal Guard of Honour guide their horses through thick smoke during a rehearsal ahead of the Dutch 2014 budget presentation, at the beach of Scheveningen, Netherlands.
8 Indonesian workers march during a rally against cheap wages in Jakarta. Thousands of workers staged the rally demanding the Jakarta government to set a new regional minimum wage at Rp. 3,7 million.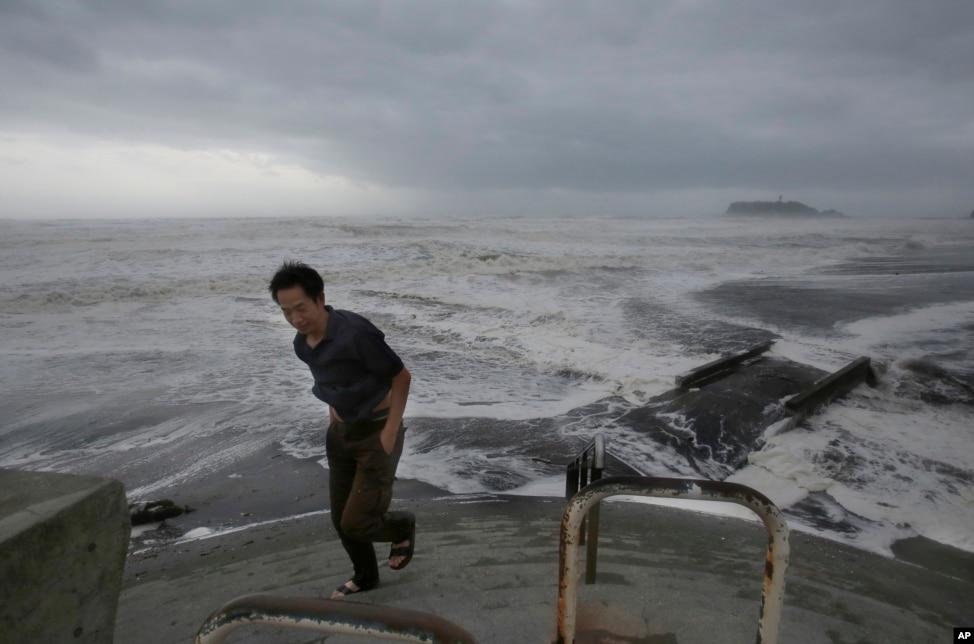 9 A man walks back from Enoshima beach as a typhoon approaches nearby in Fujisawa, near Tokyo. Powerful typhoon Man-yi was bearing down on Japan and went past Tokyo leaving one dead and dumping torrential rains, damaging homes and flooding parts of the country's popular tourist destination of Kyoto.
10 Buddhist monks who are supporters of the Cambodia National Rescue Party (CNRP), react during a protest as party leader Sam Rainsy announces the result of a meeting with Cambodian Prime Minister Hun Sen, at Freedom Park in Phnom Penh.
11 Passengers inside a tram pass in front of the main arch of Praca do Comercio square where the Finance Ministry is located, in Lisbon, Portugal.
12 German Chancellor Angela Merkel and leader of the Christian Democratic Union party CDU stands in front of her election campaign tour bus before a CDU board meeting in Berlin.
September 17, 2013
1 The American flags surrounding the Washington Monument fly at half-staff as ordered by President Barack Obama following the deadly shooting at the Washington Navy Yard, in Washington, D.C.
2 The capsized cruise liner Costa Concordia is seen at the end of the "parbuckling" operation outside Giglio harbor. Salvage crews completed raising the wreck of the Costa Concordia after a 19-hour-long operation on the Italian island of Giglio where the huge cruise liner capsized in January of last year.
3 Firefighters try to put out a fire at the site of a car explosion on the Syrian border crossing of Bab al-Hawa, at the Syrian-Turkish border which is manned by Free Syrian Army members, in Harem, Idlib Governorate.
4 A man holds the hand of an idol of the Hindu elephant god Ganesh, the deity of prosperity, during idol immersion ceremony in the Hussain Sagar lake during the Ganesh Chaturthi festival in the southern Indian city of Hyderabad.
5 A villager walks under heavy ashfall after a fresh eruption of Mount Sinabung volcano covered Karo district and other areas on Indonesia's Sumatra island.
6 Designer Stella McCartney poses with models wearing creations from the Adidas by Stella McCartney Spring/Summer 2014 collection during London Fashion Week September 17, 2013.
7 Vehicles partially submerged in Weld County, Colorado, USA. Search-and-rescue teams bolstered by National Guard troops fanned out across Colorado's flood-stricken landscape, as a week of torrential rains blamed for eight deaths and the destruction of at least 1,600 homes finally gave way to sunny skies.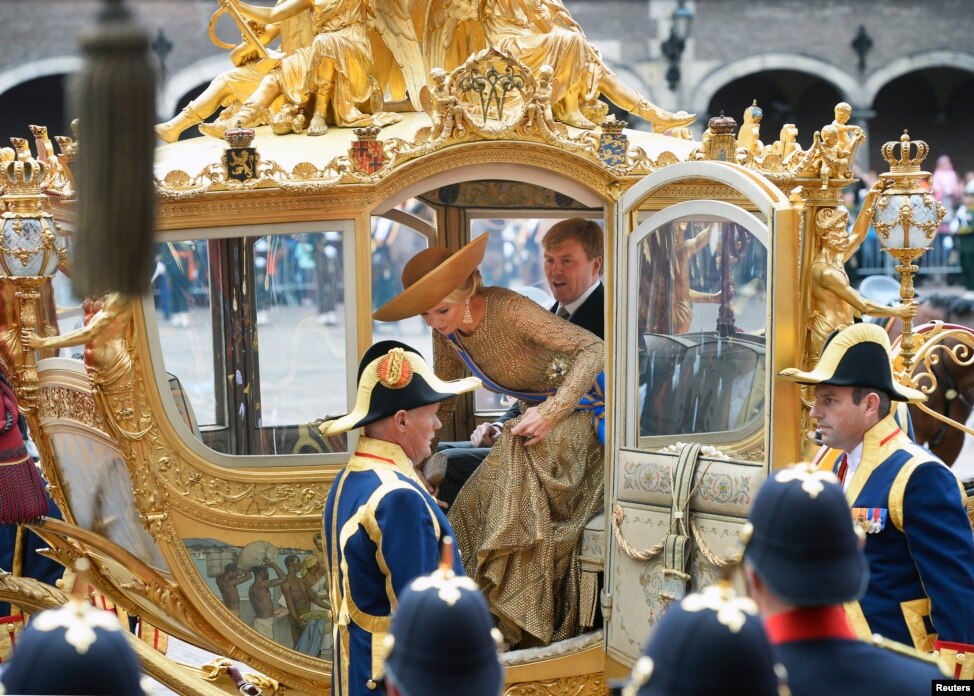 8 King Willem-Alexander and Queen Maxima arrive at the 13th century "Hall of Knights" in a horse-drawn carriage to officially open the new parliamentary year with a speech outlining the caretaker government's plan and budget policies for 2014, in The Hague, Netherlands.
9 A member of an artillery unit catches a cannon shell during a military parade celebrating Independence Day at the Zocalo square in downtown Mexico City, Mexico, Sept. 16, 2013.
9 Young Nepalese girls dressed in the outfit of a Kumari, the living goddess, pose during Kumari Puja rituals at Hanuman Dhoka in Durbar Square of Kathmandu.
11 People walk inside the dome of the Reichstag building, the seat of the German lower house of parliament Bundestag in Berlin.
11 Britain's Prince Harry warms his hands after a cold chamber training exercise with the Walking with the Wounded South Pole Allied Challenge 2013 British team at Nuneaton, central England. Prince Harry joined the team inside the whole-vehicle environmental test chambers which simulate the extreme conditions they will face in the South Pole.
12 A passenger jet flies past the setting sun in Shanghai, China.
14 Supporters of Zimbabwean President Robert Mugabe cheer upon his arrival for the opening of the first session of the eighth Parliament of Zimbabwe in Harare.
15 A bird's eye view of the Singapore F1 Grand Prix's Marina Bay City Circuit is seen at dusk from Swissotel The Stamford in Singapore.
15 A Beluga whale paints a picture with a special paintbrush at the Hakkeijima Sea Paradise aquarium in Yokohama, suburban Tokyo, Japan.
September 18, 2013
1 A six picture combo shows from top left to bottom right : AFP reporter Sammy Ketz, take cover as a Syrian soldier runs past during sniper fire in Syria's ancient Christian town of Maalula, scene of recent fighting between pro-government troops and rebel forces.
2 A faithful tosses in the air a jersey with the colors of the Argentine flag as Pope Francis greets faithful upon arrival for his weekly general audience in St. Peter's Square at the Vatican.
3 An elderly woman receives an eye treatment at a temporary shelter for villagers affected by Mount Sinabung's eruption in Kuta Rakyat, North Sumatra, Indonesia.
4 Pigeons fly outside the Royal Palace in Phnom Penh, Cambodia.
5 People wait as a helicopter lands on a collapsed road in Coyuca de Benitez, about 35 km (22 miles) from Acapulco, Sept. 17, 2013. Mexico's famous beach resort of Acapulco was in chaos as hotels rationed food for thousands of stranded tourists and floodwaters swallowed homes and cars after some of the most damaging storms in decades killed at least 55 people across the country.
6 A wax figure of Formula One driver Sebastian Vettel holding a Baker street sign in central London
7 The newly crowned Miss Muslimah World 2013 Obabiyi Aishah Ajibola (C-R) of Nigeria is congratulated by contestants during the Muslimah World competition in Jakarta, Indonesia.
8 A manta ray swims in the Black Current sea tank at Okinawa Churaumi Aquarium in Motobu, on the southern island of Okinawa, Japan.
9 The shoes of Princess Caroline of Hanover are seen at the fundraising dinner for the new national museum, in Monaco, Sept. 17, 2013.
10 Chinese paramilitary policemen march during a memorial ceremony at the September 18th History Museum in Shenyang, Liaoning province, on the 82nd anniversary of Japan's invasion of China.
11 Dancers of the 'Yvette Bozsik Company' perform on the stage of the National Dance Theater in Budapest, Hungary, during the rehearsal of the 'Prey', choreographed by Bozsik Yvette to music of Philippe Heritier.
12 Melk Abbey is pictured through mist in the morning sun in Melk, about 80 km (50 miles) west of Vienna, Austria.
13 Office chairs are stacked together on a stand at the 100% Design Exhibition at Earl's Court in London.
14 The Orbital Sciences Corporation Antares rocket, with the Cygnus cargo spacecraft aboard, is seen as it launches from Pad-0A of the Mid-Atlantic Regional Spaceport (MARS), at NASA Wallops Flight Facility, Virginia, USA. The spacecraft will deliver about 1,300 pounds (589 kilograms) of cargo, including food and clothing, to the Expedition 37 crew.
15 Numerous tents are seen during the 2013 International Camping Festival in Mount Wugongshan of Pingxiang, Jiangxi province, China.
September 19, 2013
1 Lotus mechanics, seen through a wheel, talk to one another at the garage of the Marina Bay City Circuit in Singapore. The Formula One Singapore Grand Prix will be held on Sept. 22 in the city-state.
2 Japanese Prime Minister Shinzo Abe, third right, wearing a red helmet, is briefed about tanks containing radioactive water by Fukushima Dai-ichi nuclear power plant chief Akira Ono, fourth right, during his inspection tour to the tsunami-crippled plant in Okuma, Fukushima Prefecture, northeastern Japan.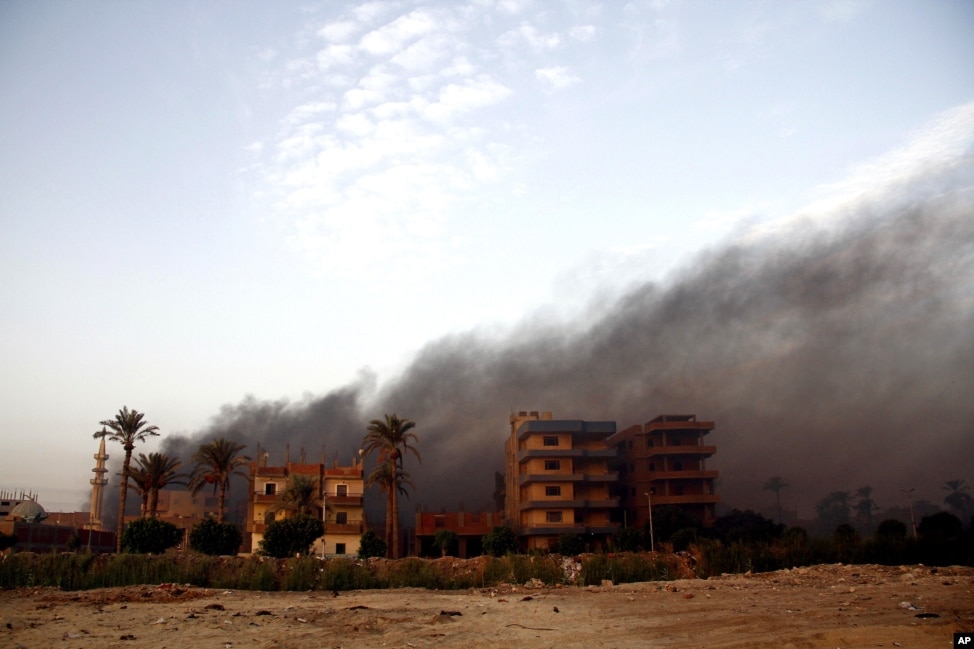 3 Smoke rises during clashes between Egyptian security forces and suspected militants in the town of Kirdasah, near Giza Pyramids.
4 An airliner approaching Los Angeles International Airport crosses the Harvest Moon as seen from Monterey Park, California, USA, Sept 18, 2013.
5 Mid-Autumn Festival in Phan Thiet, Vietnam (Photo taken by Nguy?n Thái Bình/VOA reader)
6 A prototype of a gold Lamborghini model that will be made of 500 kg of gold and diamonds is now on display in a showroom in Dubai, United Arab Emirates.
7 Lightning strikes as Mount Sinabung volcano spews ash and hot lava, at Simpang Empat village in Karo district, Indonesia's North Sumatra province, Sept. 18, 2013.
8 A staff member puts finishing touches to a wax figure of German Chancellor Angela Merkel before its presentation at the Madame Tussauds wax museum in Berlin.
9 People sit next to a figurine of Apple's co-founder Steve Jobs and an apple as they wait for the release of Apple's new iPhone 5S near the Apple Store at Tokyo's Ginza shopping district, Japan.
10 The Orbital Sciences Corporation Antares rocket, with the Cygnus cargo spacecraft aboard, is seen in this false color infrared image, as it launches from Pad-0A of the Mid-Atlantic Regional Spaceport (MARS), NASA Wallops Flight Facility, Virginia, USA, Sept. 18, 2013.
11 A giant yellow duck sits at the Glory Pier in the port of Kaohsiung, Taiwan. Despite the heat, thousands flocked to the port to see Dutch artist Florentijn Hofman's famous 18-meter (59-foot) yellow duck, a gigantic version of the iconic bathtub toy used by children around the world.
12 A Sri Lankan ethnic Tamil fisherman throws a net as he fishes in a lagoon in Jaffna.
13 Two dolphins perform in a tank at Okichan Theater of the Okinawa Churaumi Aquarium in Motobu, on the southern island of Okinawa, Japan, Sept. 18, 2013.
14 New Zealand's Cameron Leslie, left, tries to stop Australia's Chris Bond during the Wheelchair Rugby Tri-Nations match in Sydney. Australia won the match 57-41.
15 Cirque du Soleil performs onstage during Varekai at Carpa Santa in Mexico City, Mexico, Sept. 18, 2013.
16 Workers install a giant vase as part of the upcoming Chinese National Day celebrations at Tiananmen Square in Beijing, China.
September 20, 2013
1 Polling officers and police officers wait in line as they prepare to go to their polling centers ahead of the first provincial polls in 25 years in Jaffna, a former war zone in northern Sri Lanka, about 400 kilometres (249 miles) north of Colombo.
2 A customer celebrates with the new iPhone 5S as he leaves the Apple store in Oberhausen at the start of the new iPhone sale in Oberhausen, Germany.
3 Indian scavengers look for coins and other valuable items amongst the religious offerings from devotees and leftover wooden frames of Lord Ganesh idols which are piled up in the Yamuna River in New Delhi.
4 A full moon sets behind the Washington Monument in Washington, D.C. The monument is currently covered with scaffolding for repairs following a 5.8 magnitude earthquake that struck the Northeast in August 2011.
5 A full moon, known as the Harvest Moon, rises over Washington, D.C, Sept. 19, 2013. (NASA/Bill Ingalls)
6 Filipino Marines and U.S. Marines from the 13th Marine Expeditionary Unit BOXER Amphibious Ready Group based in Okinawa, Japan, drop off from a CH-53 Super Stallion helicopter during a joint military exercise called Philippines-U.S. Amphibious Landing Exercise in Ternate, Cavite province, southern Philippines.
7 Models show creations for Emporio Armani women's Spring-Summer 2014 collection, part of the Milan Fashion Week, in Milan, Italy.
8 Bangladeshi men work on a structure on the banks of the River Padma in Munshiganj on the outskirts of Dhaka.
9 An aerial view of sailboats forming a circle in the ocean near Monaco.
10 Members of different Amazonian tribes occupy the headquarters of Brazil's Indian Affairs Bureau as they protest a court decision to evict them from a nearby plot of land they have been occupying for several weeks, in Manaus, Sept. 19, 2013.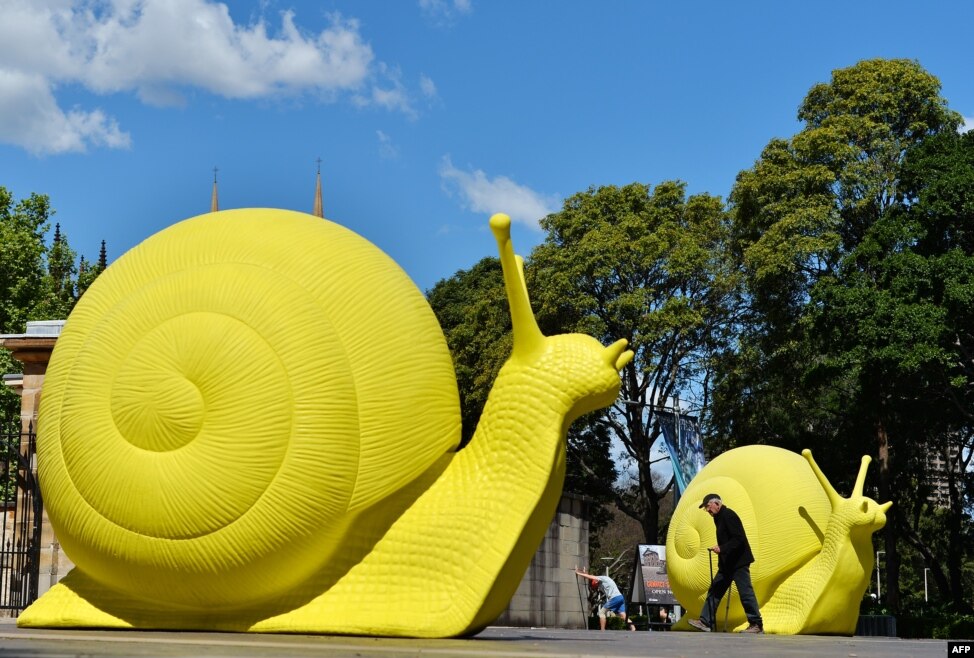 11 A man walks past giant neon snail sculptures created by the art collective Cracking Art Group next to Hyde Park in the central business district of Sydney, Australia. The snails, which are made from recycled plastic, have been placed in different locations of the central business district in connection with the upcoming city's Art and About festival.
12 A spider weaves a web in Jalalabad, Afghanistan (Photo by Wahidullah/Afghanistan/VOA reader)
13 Philadelphia Eagles' LeSean McCoy (25) and Kansas City Chiefs' Kendrick Lewis (23) roll into a photographer on the sidelines after McCoy scored a touchdown during the fourth quarter of the NFL football game in Philadelphia, Pennsylvania, Sept. 19, 2013.
14 A guest arrives at the Emporio Armani Spring/Summer 2014 collection during Milan Fashion Week, Italy.
15 The art project 'Blue Peace Flock' by artists Rainer Bonk and Bertamaria Reetz is pictured in Hamburg-Wilhelmsburg, Germany. The installation of 100 blue sheep sculptures symbolizing that 'everyone is equal and everybody is important' is on display until Sep. 22, 2013.
September 21, 2013
1 Prince Felix of Luxembourg and his wife Claire Lademacher after their church wedding in Saint-Maximin-La-Sainte-Baume, southern France.
2 Ball boys watch the semifinal match between Italy's Francesca Schiavone and Russia's Anastasia Pavlyuchenkova at the Korea Open tennis championships in Seoul, South Korea.
3 Steam from the Verso paper mill is backlit by the light of the setting moon in this time-exposure in Bucksport, Maine, USA, Sept. 20, 2013.
4 Riders run to their motorbikes at the start of the 36th Le Mans 24 Hours motorcycling endurance race in Le Mans, western France.
5 Free Syrian Army fighters carry their fellow fighter after he was wounded on the front line in Aleppo's Sheikh Saeed neighborhood, Syria.
6 Protesters shout slogans during an anti-fascist rally following the killing of Greek rapper Pavlos Fissas by a supporter of the far-right Golden Dawn group, in Nikaia, a suburb of Athens, Greece.
7 People run from the Westgate Mall in Nairobi, Kenya, after gunmen threw grenades and opened fire during an attack that left multiple dead and dozens wounded.
8 A boy holds on to the concrete bank as rough waves crash along the coast of Manila Bay brought by Super Typhoon Usagi in Navotas City, Metro Manila, Philippines.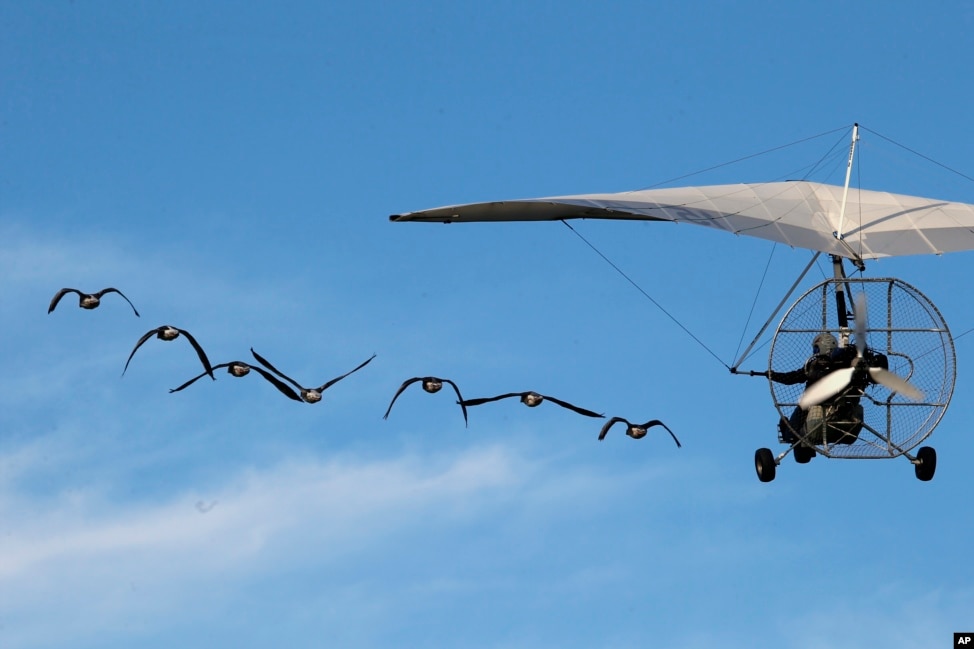 9 French pilot and migratory bird protector Christian Moulec accompanied by Lesser White-fronted Geese performs an ultra light flight during the 40th Icare Cup paragliding festival in Saint Hilaire du Touvet, French Alps.
10 Emirates Team New Zealand (R) sails ahead of Oracle Team USA during Race 13 of the 34th America's Cup yacht sailing race in San Francisco, California, Sept. 20, 2013.
11 Israeli soldiers carry French diplomat Marion Castaing after removing her from her truck containing emergency aid, in the West Bank herding community of Khirbet al-Makhul, in the Jordan Valley, Sept. 20, 2013. Israeli soldiers manhandled European diplomats, including Castaing, and seized the truck full of tents and emergency aid they had been trying to deliver to Palestinians whose homes were demolished earlier this week.
12 An aerial view shows a collapsed bridge on the outskirts of Acapulco, Mexico, Sept. 20, 2013. Acapulco has suffered some of the worst of the flooding when two tropical storms, Ingrid and Manuel, bore down on Mexico from the Pacific and the Atlantic.
13 Young women in traditional Bavarian Dirndl dresses enjoy a fun ride during the Oktoberfest beer festival at the Theresienwiese fair grounds in Munich, southern Germany, on the fair's opening day.
14 In this aerial photo provided by the Florida Keys News Bureau, swimmers in the inaugural Alligator Reef Lighthouse swim round the halfway point at Alligator Light about four miles off Islamorada, Florida.
15 Participants compete in "The Mud Day Challenge", a 13-kilometer obstacles course in Beynes near Paris, France.
September 23, 2013
1 Kenyans line up to donate blood for those injured in Saturday's terrorist attack on a shopping mall, at Uhuru Park in Nairobi, Kenya.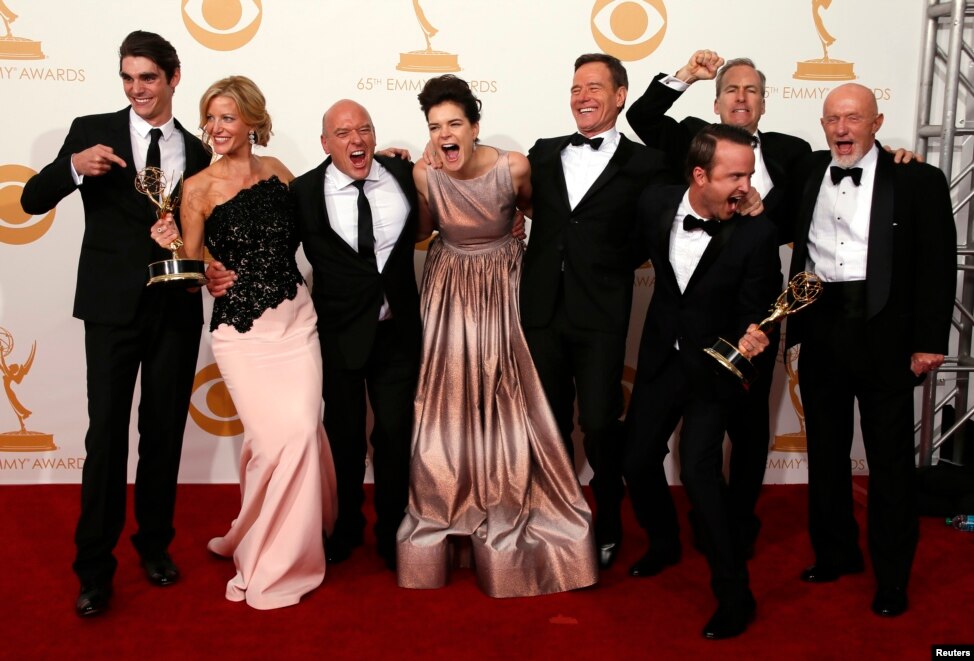 2 The cast from AMC's series "Breaking Bad" poses backstage with their awards for Outstanding Drama Series at the 65th Primetime Emmy Awards in Los Angeles, Sept. 22, 2013.
3 An Afghan man takes a nap while taking a break from work at a rice shop in a market in Kabul, Afghanistan.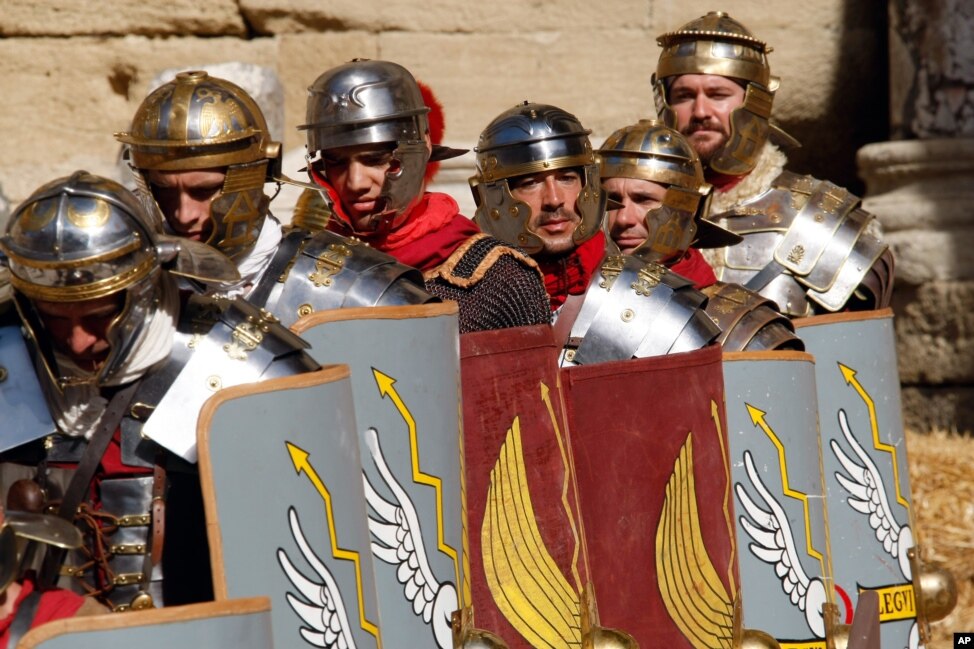 4 Actors dressed like Roman Legionaries in action during a demonstration in the antique theatre, in Orange, southern France, Sept. 22, 2013.
5 People watch waves hit the shores as Typhoon Usagi approaches in Shantou, Guangdong province, China, Sept. 22, 2013.
6 Three-year-old Wang Wuka practices before playing snooker with seven-time World Championship winner Stephen Hendry of Britain in Beijing, China, Sept. 22, 2013.
7 A photographer looks through his camera amidst other cameras set up to document German Chancellor and Christian Democratic Union candidate (CDU) Angela Merkel at a polling station in Berlin, Sept. 22, 2013.
8 Derek Hough poses backstage with the award for outstanding choreography for his work on 'Dancing with the Stars' at the 65th Primetime Emmy Awards at the Nokia Theatre in Los Angeles, Sept. 22, 2013.
9 A paraglider competes in Saint-Hilaire-du-Touvet, southeastern France, during the 40th edition of the Icare Cup, Sept. 22, 2013.
10 Visitors take pictures of tidal waves affected by Typhoon Usagi in Hangzhou, Zhejiang province, China, Sept. 22, 2013.
11 Soap bubbles float past the lettering "Dem Deutschen Volke" (To the German People) written on the Reichstag building housing the Bundestag (lower house of parliament) in Berlin, Germany, Sept. 22, 2013.
12 Indian villagers travel on top of buses as they arrive to listen to ruling Congress Party President Sonia Gandhi, unseen, during the foundation stone ceremony of a refinery and petrochemical complex at Pachpadra in Barmer district of Rajasthan state, Sept. 22, 2013.
13 A man sits at the doorway of a temple along the streets in the ancient city of Bhaktapur, near Nepal's capital Kathmandu.
14 Skateboarders raise their skateboards as they line up at the starting line of the Skate Run competition in Sao Paulo, Brazil, Sept. 22, 2013.
September 24, 2013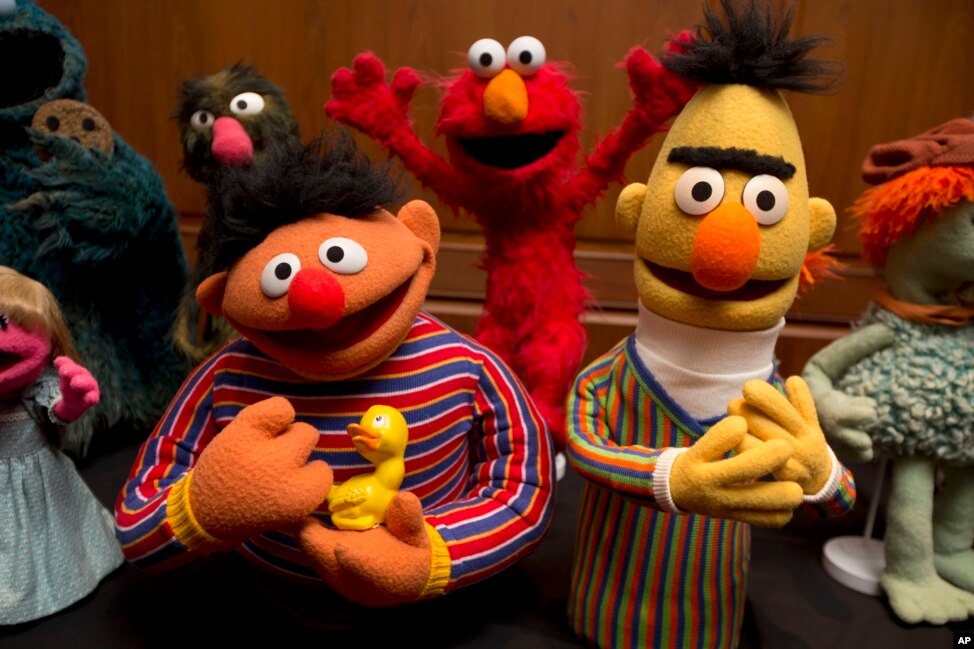 1 Muppets Bert and Ernie, as well as Elmo, center, are among a donation of additional Jim Henson objects to the Smithsonian's National Museum of American History in Washington.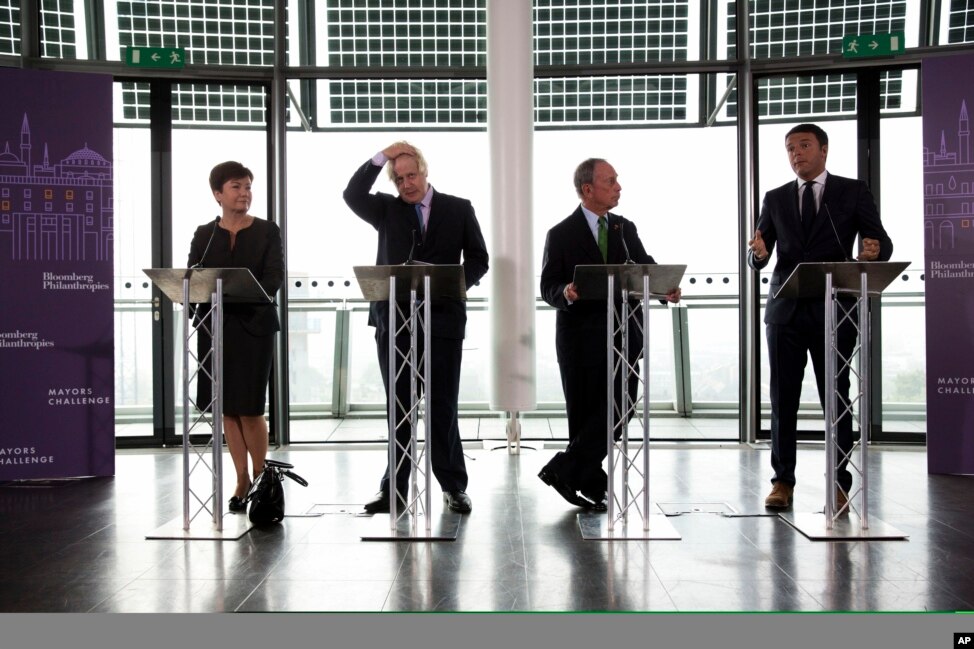 2 From right, Florence Mayor Matteo Renzi, New York Mayor Michael Bloomberg, London Mayor Boris Johnson, and Warsaw Mayor Hanna Gronkiewicz-Waltz, during the Mayors Challenge competition, at City Hall in London.
3 Women dressed as ethnic minorities on a business street in Beijing. The seven-day holiday built around China's National Day on October 1 sees millions of members of China's newly wealthy and mobile middle-class travel locally and abroad.
4 Ultra-Orthodox Jewish men watch Israeli surfers during the Jewish holiday of Sukkot in the southern Israeli port city of Ashdod, Sept. 23, 2013.
5 Birds sit in their cages during a bird-singing contest in Thailand's southern province of Narathiwat.
6 Syrian citizens and security forces inspecting the sight of a car bomb attack in Damascus' Tadamun neighborhood.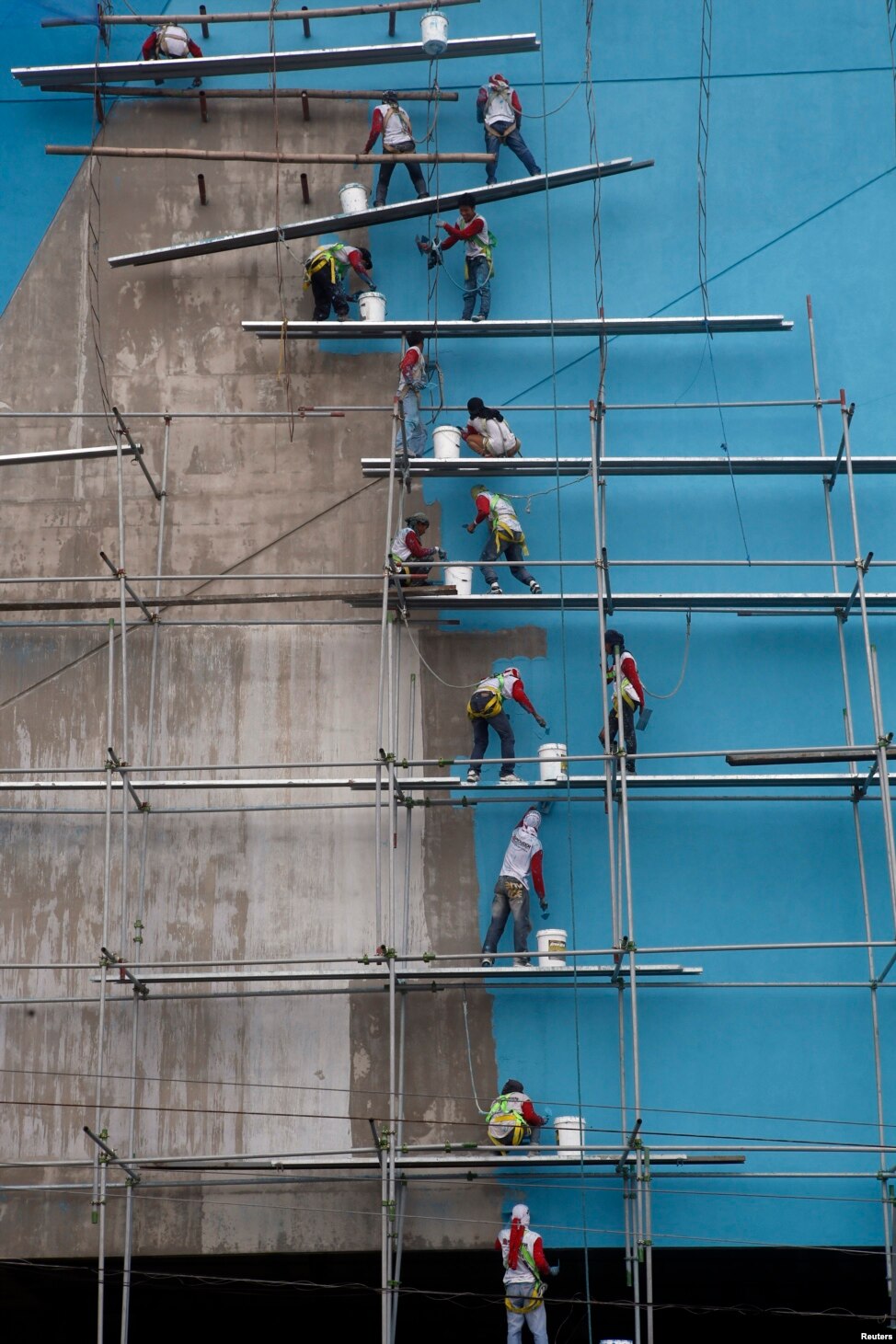 7 Workers paint the building of a new branch of SM mall, owned by Philippine tycoon Henry Sy, in Paranaque, Metro Manila.
8 A pigeon flies into the early morning mist as fog engulfs The Shard in central London.
9 A policeman and photographers take cover after hearing gun shots near the Westgate shopping center in Nairobi, Kenya, Sept. 23, 2013.
10 A two-week-old Rhino and its mother walk around their enclosure at the zoo in Leipzig, eastern Germany.
11 Workers of Anganwadi, or government-sponsored child-care and mother-care, beat plates with spoons and clap their hands during a protest in Mumbai, India.
12 Fourteen panda cubs are arranged in a crib for photos as they are shown to the public at the Giant Panda Breeding and Research Base in Chengdu, in southwest China's Sichuan province, Sept. 23, 2013.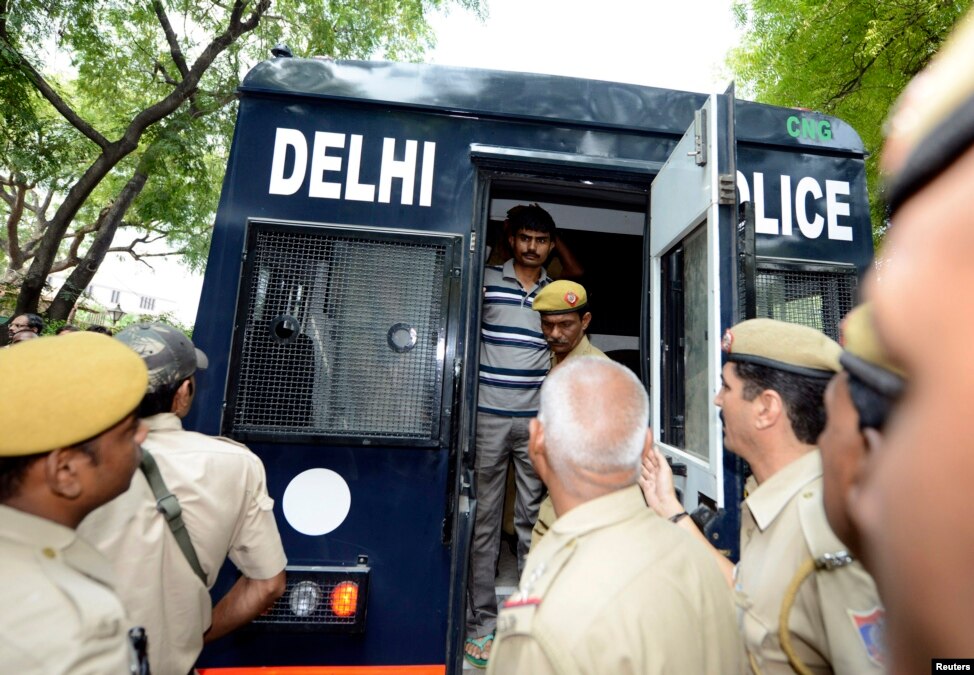 13 Akshay Thakur (top), one of the four men who were sentenced to death for the rape and murder of a young woman on a bus last December, disembarks a police vehicle outside a court in New Delhi, India.
14 Crew from Oracle Team USA wave to fans after defeating Emirates Team New Zealand during Race 16 of the 34th America's Cup yacht sailing race in San Francisco, California, Sept. 23, 2013.
September 25, 2013
1 People walk on an island that reportedly emerged off the Gwadar coastline in the Arabian Sea. A deadly magnitude 7.7 earthquake struck in the remote district of Awaran in Pakistan's Baluchistan province with enough force to create a small island visible off the southern coast, Pakistani officials said.
2 Pakistani survivors gather around their destroyed houses in the earthquake-devastated district of Awaran.
3 A 3D art piece showing Russian President Vladimir Putin and U.S. President Barack Obama sitting over a map of Syria by artist Eduardo Relero is displayed during the United Nations General Assembly in New York.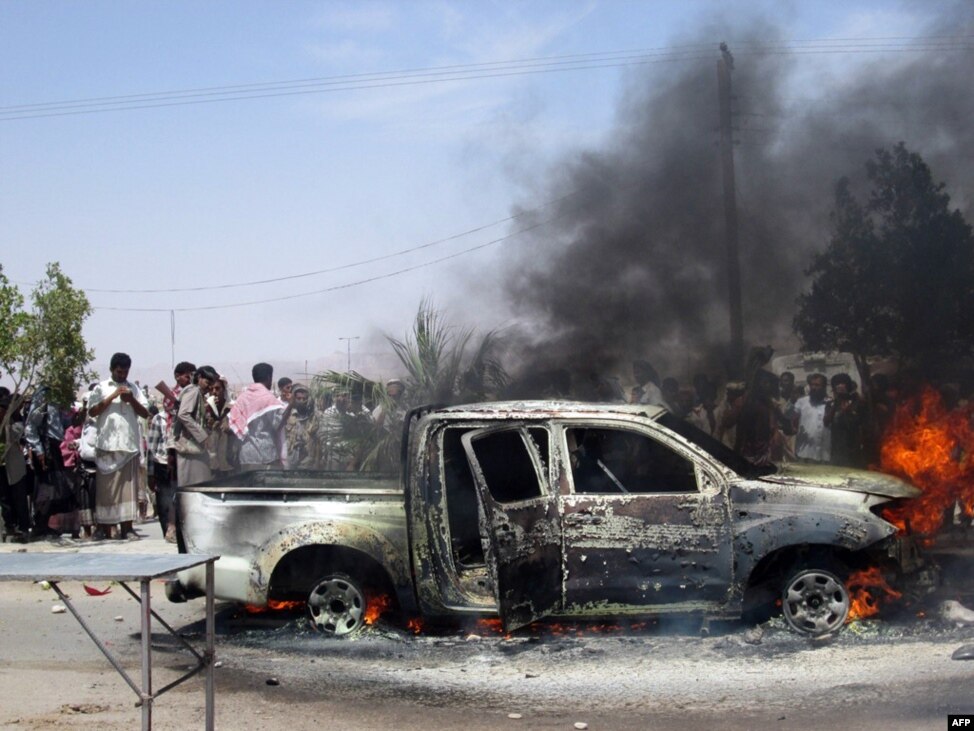 4 The car of Lieutenant Colonel Mohammed al-Saidi after it was targeted by a suicide bomber in the southern Yemeni city of Ataq. A suicide bomber killed the army intelligence officer when he detonated his explosive-laden car in a market, a security official said.
5 This colorful scene is situated in the Noctis Labyrinthus region of Mars, perched high on the Tharsis rise in the upper reaches of the Valles Marineris canyon system. (Image Credit: NASA/JPL/University of Arizona)
6 A member of the staff looks at one of the items in Adrian Villar Rojas' "Today We Reboot The Planet" exhibition at the Serpentine Sackler Gallery of the Serpentine Sackler Gallery in London.
7 Dancers of the National Ballet of China perform on stage during a dress rehearsal of "Swan Lake"at the Theatre du Chatelet in Paris, France, Sept. 24, 2013.
8 Ultra-Orthodox Jewish men gather during prayers at the Belz yeshiva during the Jewish holiday of Sukkot in Jerusalem. The holiday commemorates the biblical story of the Israelites wandering in the desert for 40 years.
9 Chelsea Clinton, daughter of former U.S. President Bill Clinton, hugs "Rosita the Muppet" on stage during the Clinton Global Initiative 2013 (CGI) in New York, Sept. 24, 2013.
10 Military parachutists above a military base near the town of Osipovichi, some 100 km (62 miles) southeast of Minsk, Belarus.
11 An Indian motorist tries to balance himself as a bus drives past him on a flooded road after heavy rains in Ahmadabad.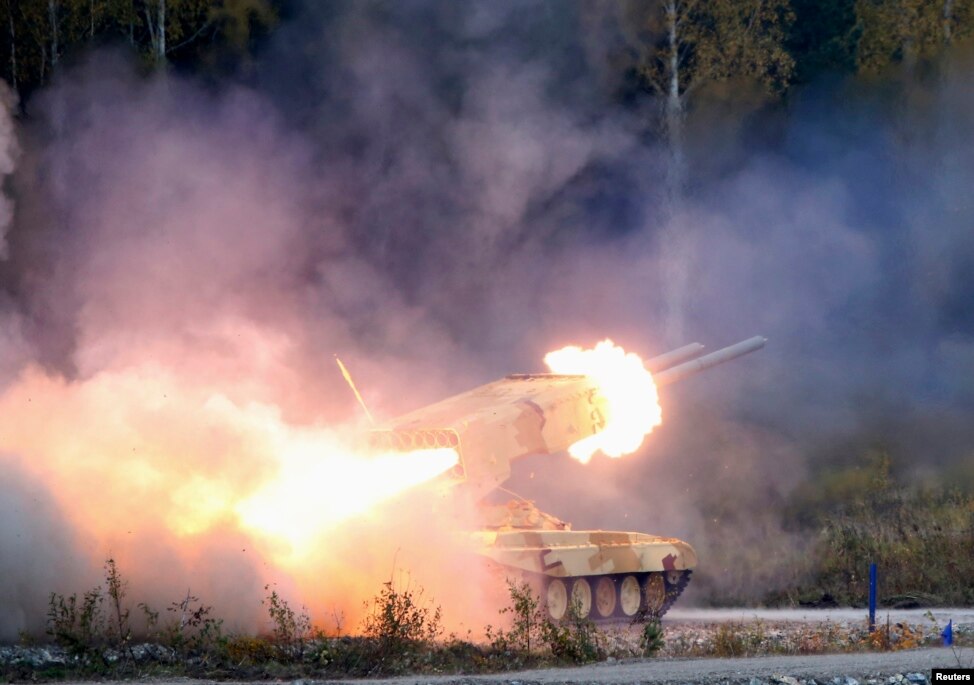 12 A Russian "TOS-1 Buratino" multiple rocket launcher fires during the "Russia Arms Expo 2013" 9th international exhibition of arms, military equipment and ammunition, in the Urals city of Nizhny Tagil.
13 Models wear creations for Belgian fashion house Dries van Noten's ready-to-wear Spring/Summer 2014 fashion collection, presented in Paris, France.
14 A model shows a 59.6-carat pink diamond that will be auctioned by Sotheby's in the Swiss city of Geneva in November at a record asking price of $60 million (49 million euros).
September 26, 2013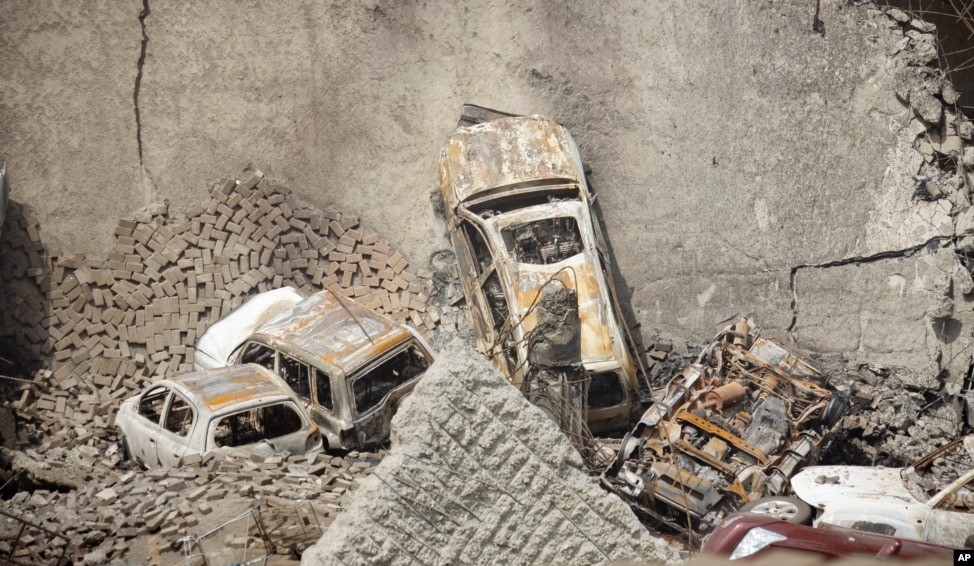 1 The collapsed upper car park of the Westgate Mall in Nairobi, Kenya. Working near bodies crushed by rubble in a bullet-scarred, scorched mall, FBI agents continued fingerprint, DNA and ballistic analysis to help determine the identities and nationalities of victims and al-Shabab gunmen who attacked the shopping center, killing more than 60 people.
2 U.S. Senate Majority Leader Harry Reid discusses the potential government shutdown, while standing in front of a countdown clock, on Capitol Hill in Washington, D.C. Reid, a Democrat, rejected plans by Republicans in the House of Representatives to advance a debt limit increase bill that contains measures such as delaying "Obamacare."
3 The Soyuz-FG rocket booster with Soyuz TMA-10M space ship carrying a new crew to the International Space Station, ISS, blasts off at the Russian leased Baikonur cosmodrome, Kazakhstan. The Russian rocket carries U.S. astronaut Michael Hopkins, Russian cosmonauts Oleg Kotov and Sergey Ryazanskiy.
4 Firefighters try to extinguish a fire at a fertilizer depot in Sao Francisco do Sul, Santa Catarina, Brazil. The dense smoke, produced by ammonium nitrate at the building, forced to evacuate more than 150 families.
5 Relatives of Haj pilgrims wave in the rain, as they see off their relatives who are leaving Ahmedabad, India, for Mecca in Saudi Arabia to take part in the annual religious Haj pilgrimage.
6 A performer poses as a Sherlock Holmes human statue at King's Cross Square, the new public area outside the central London rail station.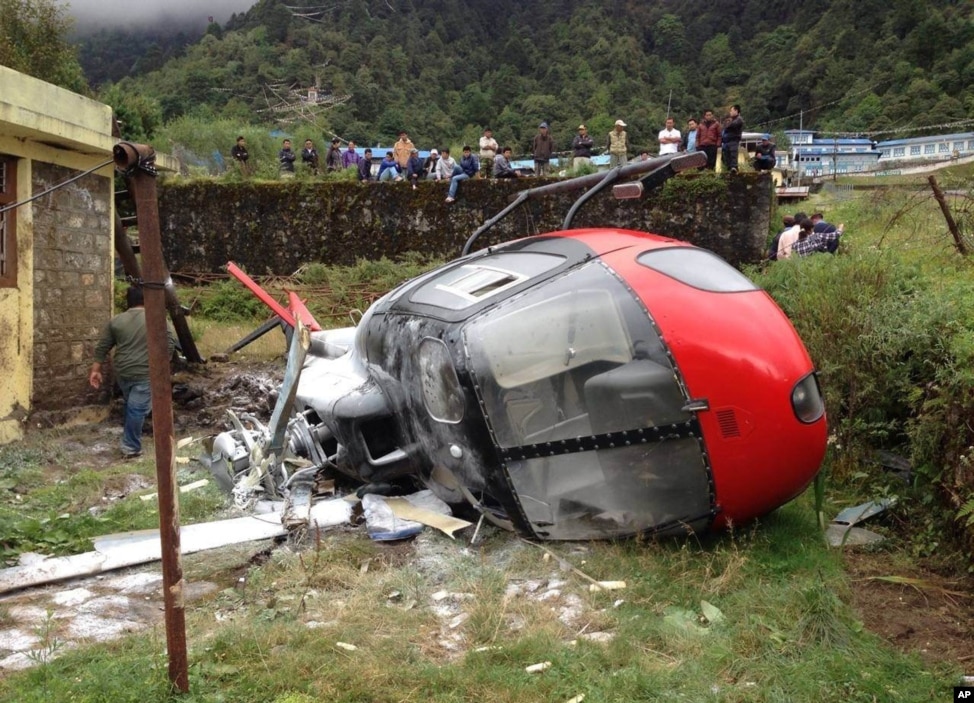 7 Nepalese look at a helicopter that crashed in Lukla. The helicopter crashed while attempting to land near Mount Everest, injuring all four people on board, Nepalese police said.
8 A man carrirs chickens at a chicken wholesale market in Rangoon, Burma.
9 Oracle Team USA sails on San Francisco Bay after winning the 19th race against Emirates Team New Zealand in the 34th America's Cup sailing event in San Francisco, California.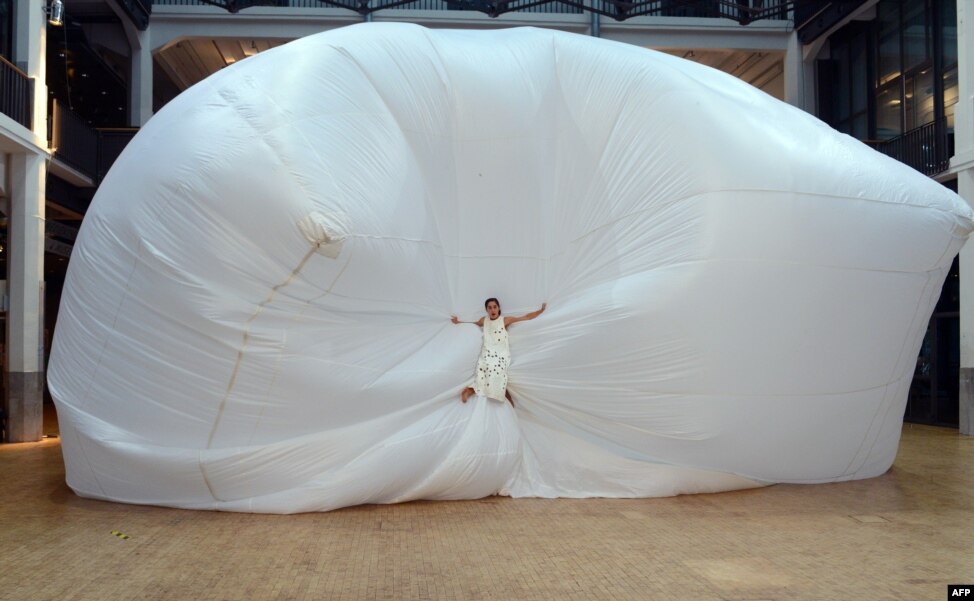 10 A dancer perfoms the play "Wolke" (Cloud, 2002) by German choreographer Sasha Waltz as part of the exhibition 'Sasha Waltz - Installations Objects Performances' at the Center for Art and Media Technology in Karlsruhe, western Germany.
11 After getting his first major league base hit and his first major league home run against the Toronto Blue Jays, Baltimore Orioles second baseman Jonathan Schoop gets a shaving cream pie to the face from teammate Chris Dickers following their MLB American League baseball game in Baltimore, Maryland, USA, Sep. 25, 2013.
September 27, 2013
1 The moon is pictured as members of the Special Warfare Command parachute during a rehearsal for the upcoming anniversary of the Armed Forces Day at a military airport in Seongnam, south of Seoul, South Korea.
2 South Korean Special Army soldiers demonstrate their taekwondo martial art skills during the media day for the 65th anniversary of Armed Forces Day at Seoul military airport in Seongnam.
3 A Pakistani earthquake survivor drinks water at his collapsed mud house in the Dhall Bedi Peerander area of the earthquake-devastated district of Awaran. Tens of thousands of survivors of earthquake waited for help in soaring temperatures as the death toll rose to nearly 350.
4 Protesters opposing Yemen's former President Ali Abdullah Saleh perform the weekly Friday prayers during a rally to demand that he be put on trial, in Sana'a.
5 Rescue workers carry a girl who was rescued from the rubble at the site of a collapsed residential building in Mumbai, India.  The five-story apartment block collapsed in the financial center, killing at least eight people and trapping scores in the latest accident.
6 With the Tigris River beneath him, a member of Iraq's national skydiving national team parachutes over the capital during a training session in Baghdad, Friday, Sept. 27, 2013.
7 A stag roars in its enclosure at Wildpark Eekholt in Grossenaspe, Germany, as the mating season for deer has begun.
8 A man is tattooed by tattoo artist Brent McCown (L) during the ninth London Tattoo Convention.
9 A dog sits near candles and placards placed in front of the Romanian embassy during a protest rally against the culling of stray dogs in Prague, Czech Republic. Romania's top court ruled in favour of a law to cull tens of thousands of stray dogs from the streets of the capital Bucharest, after a four-year-old boy was mauled to death earlier this month.
10 A woman walks past foliage turning from green to red in the grounds of St. John's College in Cambridge, central England.
11 A man carries a boy as he leaps into flood waters on the outskirts of Phnom Penh, Cambodia.
12 Australian actor Hugh Jackman poses with fans after the screening of his film "Prisoners" during the 61st San Sebastian Film Festival in the northern Spanish Basque city of San Sebastian.
13 A model wears a creation during a hair art show at the international beauty festival "Banks of the Neva River" in St. Petersburg, Russia.
14 Base jumper Jean-Philippe Marie Teffaud, left, and his team mate Frederic Yves Fugen of France leap from the 300-meter Open Deck of the Malaysia's landmark Kuala Lumpur Tower during the International Tower Jump in Kuala Lumpur.
15 Engineers led by researcher Greg Gatlin spray fluorescent oil on a 5.8 percent scale model of a futuristic hybrid wing body during tests in the14 by-22-Foot Subsonic Wind Tunnel. The oil helps researchers "see" the flow patterns when air passes over and around the model. Those patterns are important in determining crucial aircraft characteristics such as lift and drag. (Image Credit: NASA Langley/Preston Martin)
16 Yamaha MotoGP rider Valentino Rossi of Italy rides during the first free practice at Motorland race track in Alcaniz, Spain . The Aragon Motorcycling Grand Prix will take place on Sept. 29.
September 28, 2013
1 A girl touches a dolphin during a dolphin therapy session at the Nemo Dolphinarium in Kyiv, Ukraine. 
2 Iranian President Hassan Rouhani, center, waves to supporters upon his arrival from the U.S. near the Mehrabad airport in Tehran.
3 Reverend Richard Whittington carries an oak casket with the ashes of late British former Prime Minister Margaret Thatcher, ahead of her son Mark (L) and his wife Sarah (R) past an honor guard of Chelsea Pensioners after leaving the chapel at the Roya Hospital Chelsea to be laid to rest in the ground.
4 Sea lions rest at the Palomino island in Callao, Peru.
5 Vehicles travel past a commercial building in Guangzhou, Guangdong province, China. The oddly shaped 18-story building cost around 5 billion yuan ($817 million) to construct, and has gained the nickname of "toy block building" among local residents, local media reported.
6 Government troops rest amidst the ruins at the site of a three-week standoff with Muslim rebels in Zamboanga City, southern Philippines.
7 An Israeli soldier stands on top of an armored vehicle on the Israel-Gaza border after a rocket fired from the Gaza strip landed in an open area near the border, according to a military spokesman.
8 Students perform during an annual ritual ceremony to celebrate the Chinese philosopher and teacher Confucius' birthday at Sungkyunkwan University in Seoul, South Korea.
9 Hot air balloons are seen in a field during Day 3 of the Canadian Hot Air Balloon Championships in High River, Sept. 27, 2013.
10 Kryptopterus bicirrhis fish are displayed at the 2013 Taiwan International Aquarium Expo in Taipei, Taiwan.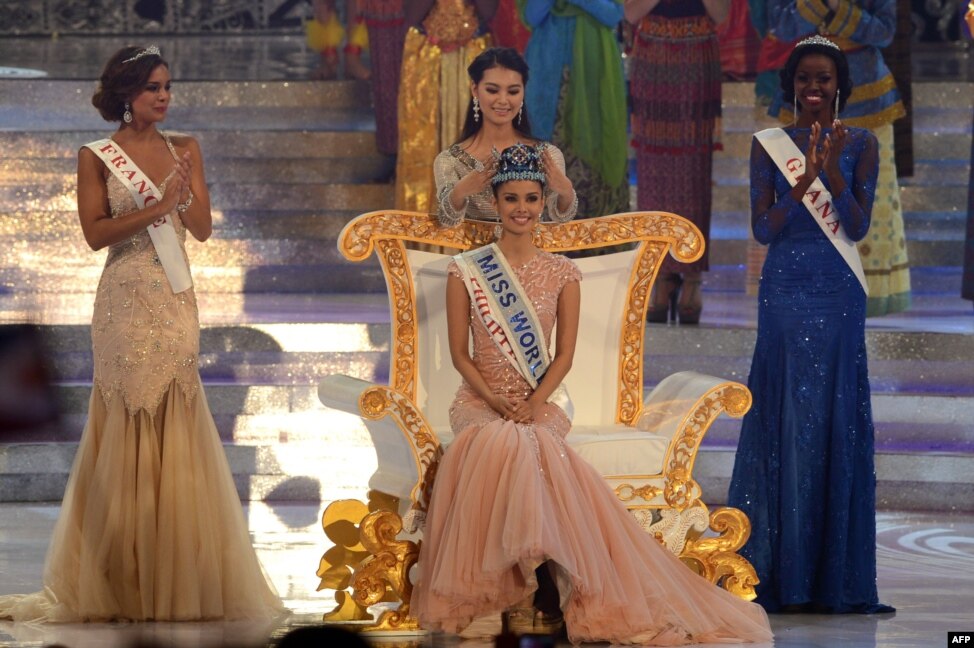 11 New Miss World, Megan Young (C) from the Philippines is crowned by outgoing Miss World Yu Wenxia after winning the crown as first runner up, Marine Lorphelin (L) of France and second runner up Carranzar Naa Okailey (R) from Ghana look on during the Miss World 2013 finals in Nusa Dua, in Indonesia's resort island of Bali. 
12 Brown pelicans sit on dead mangrove on Cat Island, a former nesting ground which has mostly eroded into the bay, in Barataria Bay in Plaquemines Parish, Louisiana, USA, Sept. 27, 2013.
13 A runner gets pelted with color powders during the Color Run at the Dajia Riverside Park in Taipei, Taiwan.
14 A model presents a creation of Junya Watanabe's ready-to-wear Spring/Summer 2014 fashion collection in Paris, France. 
15 Belgian and Dutch army engineers walk across a completed floating pontoon bridge on the River Scheldt in Antwerp, Belgium. Antwerp will open it's World War I Centenary program in Oct. 2014 with the pontoon bridge and allow the general public to cross it. The pontoon bridge is an actual reconstruction of the original that spanned the River Scheldt at the start of the war in 1914 and played a major role in the defense of Antwerp.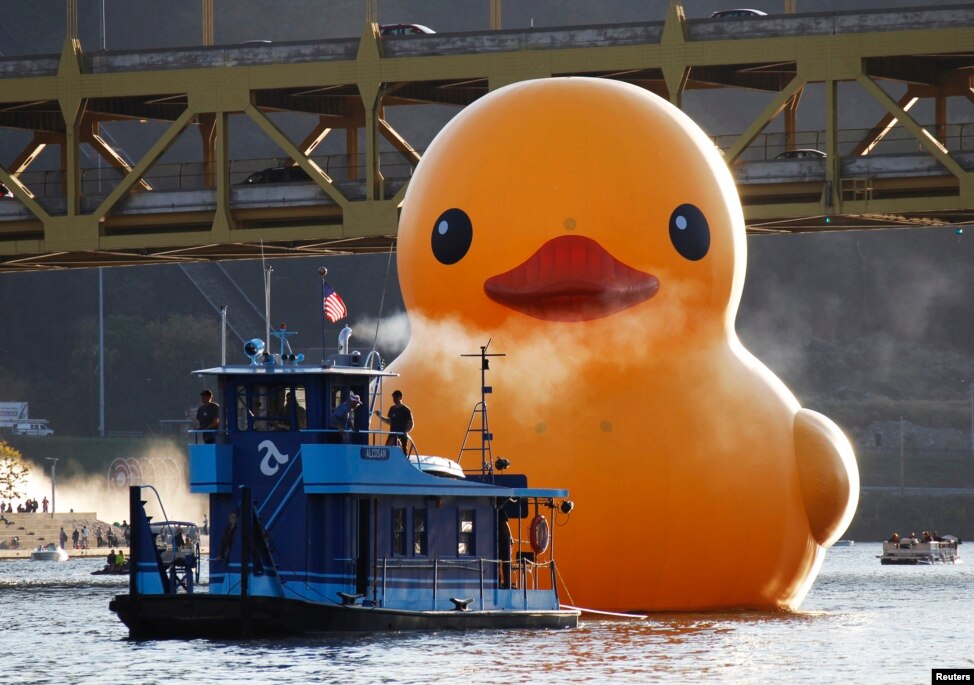 16 A 40-foot-high (12-meter-high) and 30-foot-wide (nine-meter-wide) inflatable rubber duck, created by Dutch artist Florentijn Hofman, is towed up the Allegheny River in Pittsburgh, Pennsylvania, USA, Sept. 27, 2013.
September 29, 2013
1 A woman screams during a special prayer for the victims of the Westgate Mall massacre at the Legio Maria African Mission church in Nairobi, Kenya.
2 A man casts a fishing net on a flooded street at Srimahaphot district in Prachin Buri, Thailand. More than 600,000 Thais have been affected by flooding since July and more than a quarter of Thailand's provinces have been inundated.
3 A Pakistani man is comforted by another while mourning the death of a relative in a car bomb attack in Peshawar. The attack was the third blast to hit the troubled city in a week.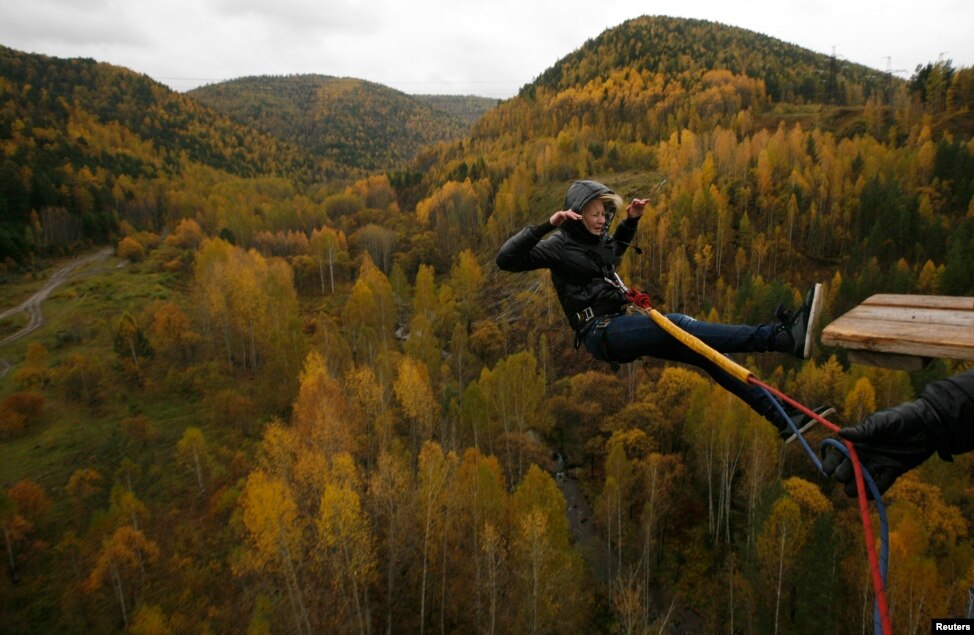 4 A woman rope jumps from a 44-meter-high (144-feet-high) waterpipe bridge in the Siberian Taiga area outside Krasnoyarsk, Russia.
5 Protesters march during a rally in support of striking teachers in Palma, on the Spanish island of Mallorca. Teachers have been on an indefinite strike since the start of the school year in protest of a law to implement trilingualism (Catalan, Spanish and English) in schools.
6 A woman smiles while taking part in The Color Run in Brussels. The Run is a five-kilometer, untimed race, held in cities worldwide, with the aim of promoting healthy living. Participants are doused from head to toe in different colors at each kilometer.
7 Members of a brass band wearing traditional Bavarian clothes play for a concert at the 180th Oktoberfest beer festival in Munich. Millions of visitors from around the world will come to Oktoberfest, which runs until Oct. 6, 2013.
8 A Palestinian farmer harvests dates from a palm tree in Deir al-Balah in the central Gaza Strip.
9 Students from the Huo Yuanjia Martial Arts School perform for visitors during a Wushu training session at their campus in Tianjin, China.
10 Children play inside inflatable installations at the Casa Daros museum in Rio de Janeiro.
11 Giant panda cubs lie on a platform during a photo opportunity at the Bifengxia panda breeding center in Ya'an, Sichuan province, China. Fourteen cubs, which were all born in 2013, were shown to the public on Sunday.
12 A man operates a saxophone-shaped vehicle during a race organized by the Red Bull Soapbox Race at the Taipei University of the Arts.  More then 50 vehicles take part in the 400-meter-long race.
13 A Kashmiri fisherman fishes during sunset at the Dal Lake in Srinagar, the main city of India-held Kashmir.
14 A man walks past a piece of street art in Shoreditch, London.
September 30, 2013
1 Authorities inspect the wreckage of two Chicago Transit Authority trains that crashed in Forest Park, Ill. The CTA is investigating the cause of the crash, including why the trains were on the same track. A CTA official said 33 people suffered non-life threatening injuries. 
2 The Red Arrows, the British Royal Air Force Aerobatic Team, performs at the Malta International Airshow 2013 at Malta International Airport, outside Valletta, Malta, Sept. 29, 2013.
3 Girls read books containing short verses from the Koran in a madrasa, or religious school, on the outskirts of Islamabad, Pakistan.
4 The morning sun illuminates the U.S. Capitol in Washington as the government teeters on the brink of a partial shutdown at midnight unless Congress can reach an agreement on funding.
5 A dog wipes out while competing in the Surf City surf dog competition in Huntington Beach, California, Sept. 29, 2013.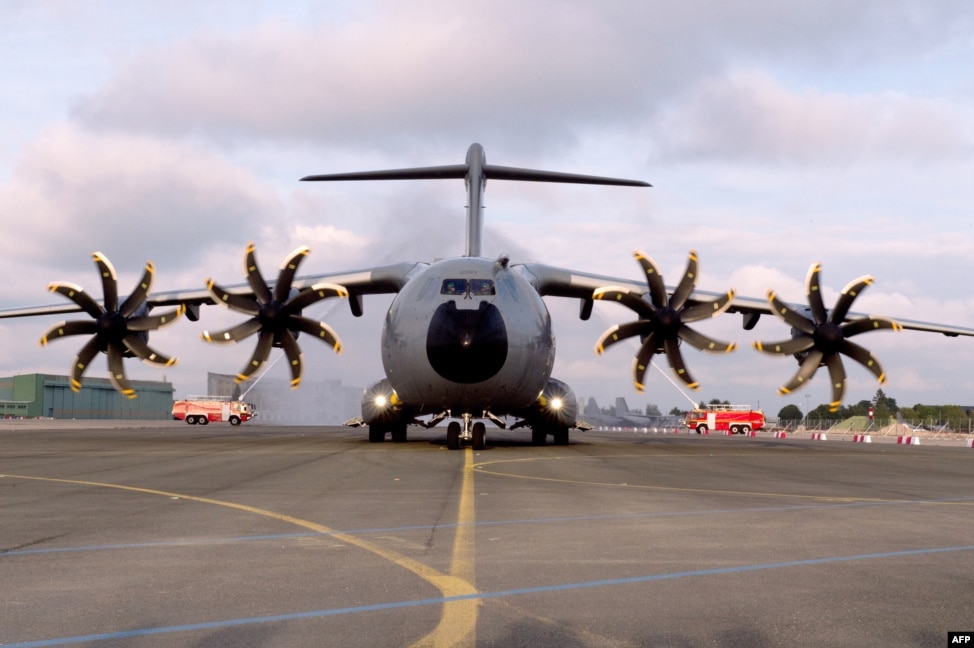 6 The new French air force military transport Airbus A 400M is welcomed by fire engines at the military airbase BA 123 in Saint-Jean-de-la-Ruelle near Orleans (central France) as part of an official presentation. 
7 The unmanned U.S. commercial cargo ship Cygnus is seen approaching the International Space Station, Sept. 29, 2013.
8 A tattoo enthusiast poses at the London Tattoo Convention in London, Sept. 29, 2013.
9 A Capitol Guide Service employee leads a group of tourists through Statuary Hall at the U.S. Capitol in Washington, DC. If Congressional Republicans and Democrats do not find common ground with President Obama on the federal budget then at midnight large sections of the government will close. Members of the Capitol Guide Service are not considered essential employees and tours would halt with a shutdown.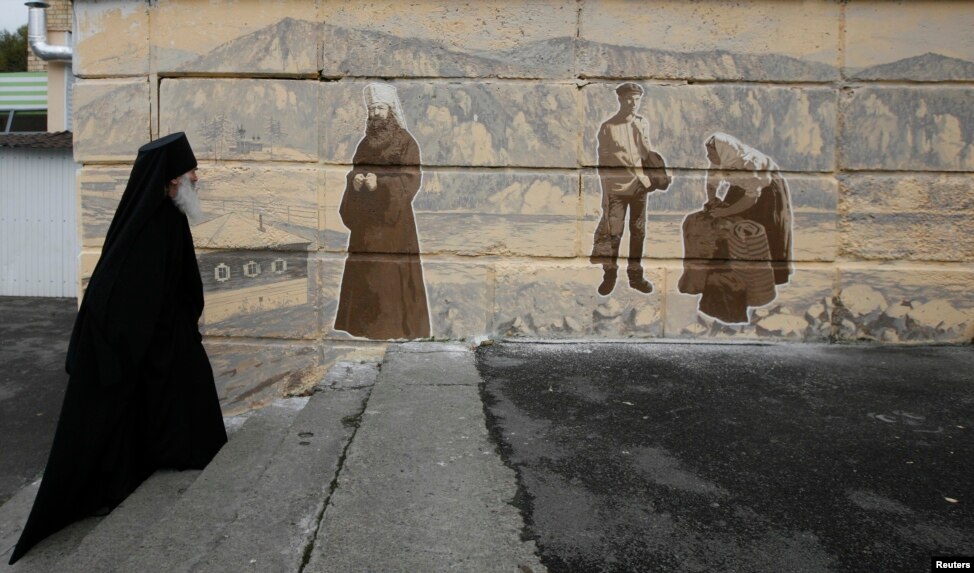 10 Orthodox monk Father Ioakim, 74, looks at a street graffiti, which displays Siberian characters of the 19th century including an Russian Orthodox monk, in Divnogorsk town outside Russia's Siberian city of Krasnoyarsk, Russia.
11 People work on non-functioning electrical items at a so-called 'Repair Cafe' in Berlin's Kreuzberg district, Germany.
12 A girl dressed in traditional attire poses as she takes part in rehearsals for the "garba" dance ahead of Navratri festival in the western Indian city of Ahmedabad, Sept. 29, 2013.
13 Washington Nationals third baseman Anthony Rendon (6), left, tags out Arizona Diamondbacks Adam Eaton (6) trying to advance on a play in the first inning during a baseball game in Phoenix, Arizona, Sept 29, 2013.
14 South Korean Defense Minister Kim Kwan-jin (R) points out a location in North Korea to U.S. Secretary of Defense Chuck Hagel, from Observation Point Ouellette during a tour of the Demilitarized Zone (DMZ), South Korea.
15 Visitors explore Swarm of interactive jellyfish created by the group of artists Aphidoidea during Glow 2013 at the beach in Santa Monica, California, Sept. 29, 2013.